---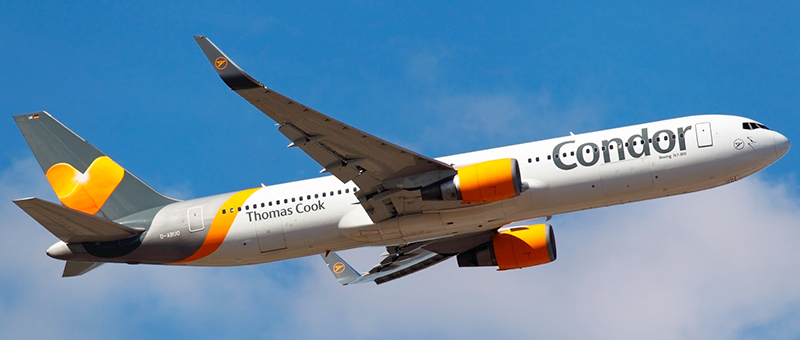 ---
---
Boeing 767-300 Thomas Cook. Photos and description of the plane
Boeing 767 is American two-engine wide-body airplane elaborated in Seattle by Boeing Company for flights on medium and long distances, first among airplanes of this class.
Depending on modification Boeing 767-300 may accommodate from 181 to 375 passengers. It depends on number of seats located in business class (the best places for long flights) and economy class. Capacity of Boeing 767 that carries cargo is 454 cubic meters.
Boeing 767-300 increased capacity up to 350 passengers at the cost of body's length increased by 6,43 meters. First Boeing 767-300 received Japan in 1986.
---
Boeing 767-300ER version received opportunity to make flights on distance of more than 11 thousands kilometers.
Boeing 767-300F is freight airplane order on which Boeing Company received in 1993.
---
Photo Boeing 767-300 Thomas Cook. High quality fotos
---
Usefull information about "Thomas Cook"
---