---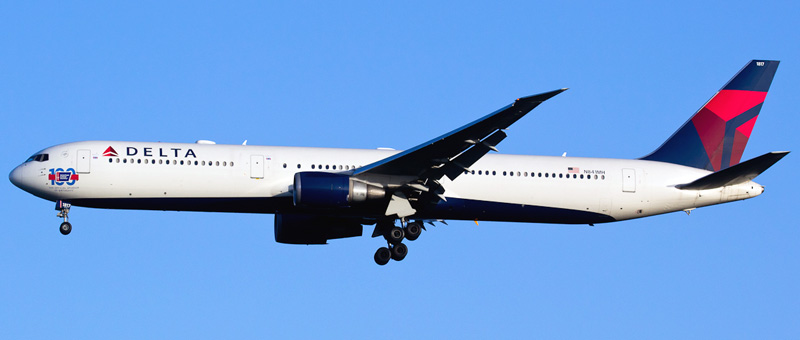 ---
---
Boeing 767-400 Delta Airlines. Photos and description of the plane
"Delta Airlines" operates 21 aircraft Boeing 767-400. They year of the first flight of Boeing 767-400 is 2000.
Long-haul Boeing 767-400 is the last representative of Boeing-767 family that differs from early versions in elongated body and extended wing. Boeing 767-400 exists only in variant with increased flying range Boeing 767-400ER (i.e. there is no version Boeing 767-400).
This airplane was elaborated specially on order of Delta Airlines and Continental Airlines to change aircraft park of outdated airplanes Lockheed L-1011 and Douglas DC-10.
First Boeing 767-400ER aircrafts have made their first flight in 2000. Totally till 2007 38 airplanes have been constructed.
---
More about age of the each airplane:
Boeing 767-400 +
---
Photo Boeing 767-400 Delta Airlines. High quality fotos
---
Usefull information about "Delta Airlines"
---