---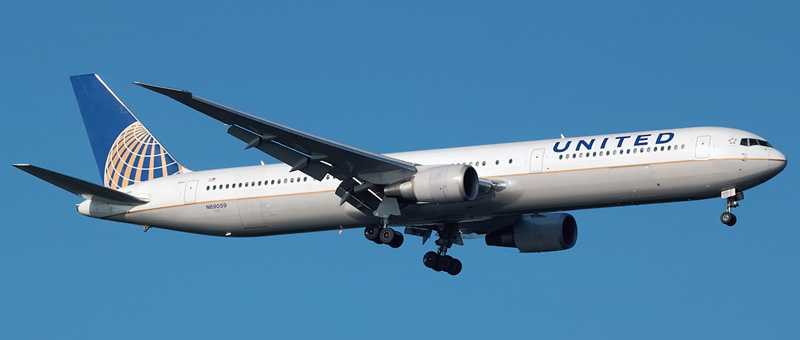 ---
---
Boeing 767-400 United Airlines. Photos and description of the plane
"United Airlines" operates 16 aircrafts Boeing 767-400. Two-engine Boeing 767-400 ER is passenger, wide-bodied airplane constructed by aviation company Boeing Commercial Airplanes.
This airplane was designed for airlines of middle and long haul.
Boeing 76-400ER is able to accommodate in three classes 245 passengers. In two class configuration the number of passenger seats is 304. In case of maximal economy cabin configuration Boeing 767-400ER is able to take on board 375 passengers.
---
Interior of passenger cabin is similar to the cabin that is used on Boeing 777 airplane.
More about age of the each airplane:
Boeing 767-400 +
---
Photo Boeing 767-400 United Airlines. High quality fotos
---
Usefull information about "United Airlines"
---