---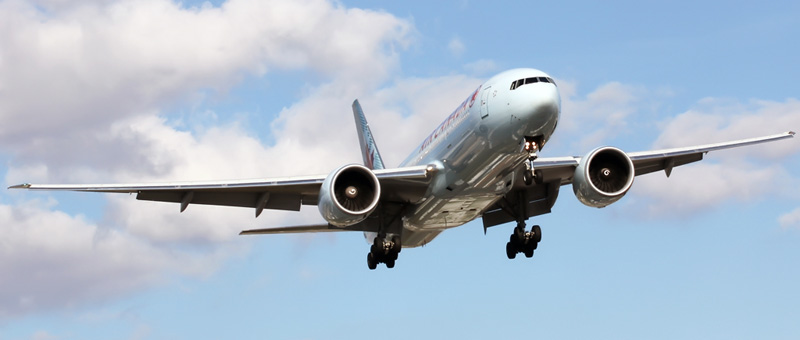 ---
---
Boeing 777-200 Air Canada. Photos and description of the plane
"Air Canada" operates 6 aircrafts Boeing 777-200. First flight Boeing 777-200 has made in June 1994 but its' commercial use began in May 1995. The main competitor is Airbus A330-300.
Later have been constructed: 777-200ER – modification with increased take-off weight and additional fuel tanks and also 777-200LR – the most long-ranged airplane in the family (flying range up to 17370 kilometers). The further development of the line became elongated Boeing 777-300.
The cabin is made in Boeing Signature Interior style with increased luggage shelves and indirect light. The width of the cabin of 5.87 meters allows accommodation of 10 seats in a row. Windows size is 380×250 millimeters. As the airplane is used on long-haul flights many airline companies equip the cabin with multimedia systems of entertainment. Generally, Boeing 777-200 is modern, quite and comfortable passenger airplane.
---
More about age of the each airplane:
Boeing 777-200 +
---
Photo Boeing 777-200 Air Canada. High quality fotos
---
Usefull information about "Air Canada"
---