---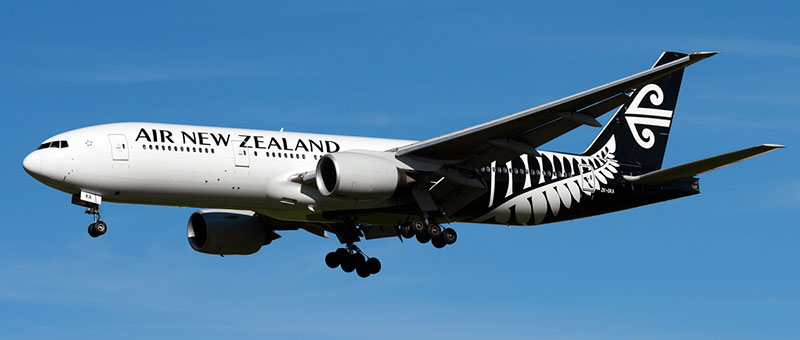 ---
---
Boeing 777-200 Air New Zealand. Photos and description of the plane
"Air New Zealand" operates 10 aircrafts Boeing 777-200. First airplanes of base model Boeing 777-200 went into service in United Airlines airline company in 1995.
Later have been also constructed versions with increased flying range Boeing 777-200ER (extended range) and Boeing 777-200LR (longer-range).
On the base of the airplane Boeing 777-200LR Worldliner was constructed cargo modification Boeing 777 Freighter.
---
At present moment Boeing corporation is working on upgraded version under reference designation Boeing 777X that will be equipped with new engines and wing made of composite materials.
Boeing 777-200 is airplane intended for transportation of 300-400 passengers on distance of 6 thousand kilometers (base version), 11 thousands kilometers (777-200ER) and 14 thousand kilometers (777-200LR).
More about age of the each airplane:
Boeing 777-200 +
---
Photo Boeing 777-200 Air New Zealand. High quality fotos
---
Useful information about "Air New Zealand"
---