---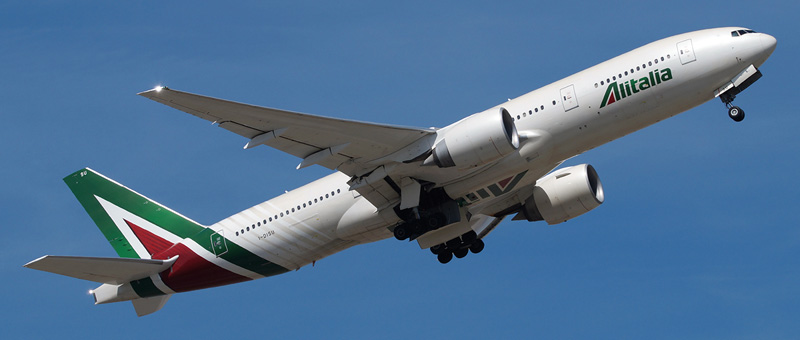 ---
---
Boeing 777-200 Alitalia. Photos and description of the plane
"Alitalia" operates 11 planes Boeing 777-200. Boeing 777-200 became the first passenger airplane of Boeing company with installed fly-by-wire system (FBW).
On this airplane was used aviation electronics of Honeywell company. This electronics corresponds to improved standard on computer bus of data transfer used in aviation electronics ARINC 629.
To display all necessary information about the flight and conditions of airplane systems are used six multifunctional TFT displays.
---
Also on Boeing 777-200 was installed Traffic alert and Collision Avoidance System (TCAS). For today according to ICAO standards, TCAS hardware should be installed on all aircrafts meant for transportation of more than 19 passengers.
More about age of the each airplane:
Boeing 777-200 +
---
Photo Boeing 777-200 Alitalia. High quality fotos
---
Usefull information about "Alitalia"
---