---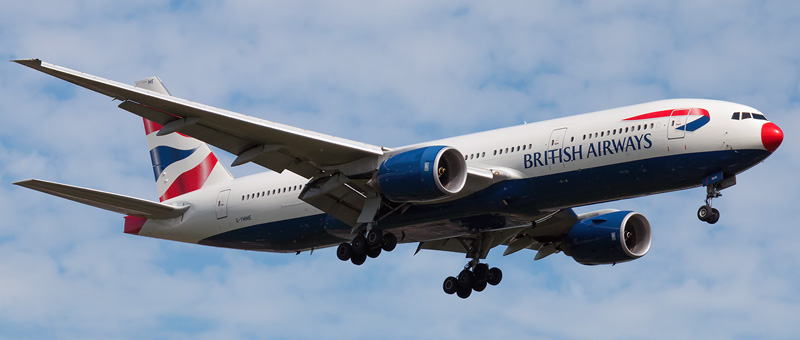 ---
---
Boeing 777-200 British Airways. Photos and description of the plane
"British Airways" operates 46 aircrafts Boeing 777-200. Boeing 777-200 was first modification of 777 family and designated for A segment.
Boeing 777 is wide-bodied long-range aircraft that is able to accommodate from 305 to 550 passengers depending on cabin configuration. Flying range from 10400 to 16400 kilometers.
Boeing 777 was first commercial airplane that was fully designed on computers.
---
First airplane was transmitted to United Airlines Company on May 15th 1995. Having the flying range of 5235 nautical miles 777-200 modification was directed namely on internal USA carriers. Just to 10 ordering customers have been transmitted 88 various airplanes of 777-200 modification. For July 2010 62 of them have been in operation. Competing model of Airbus company is A330-300.
More about age of the each airplane:
Boeing 777-200 +
---
Photo Boeing 777-200 British Airways. High quality fotos
---
Usefull information about "British Airways"
---