---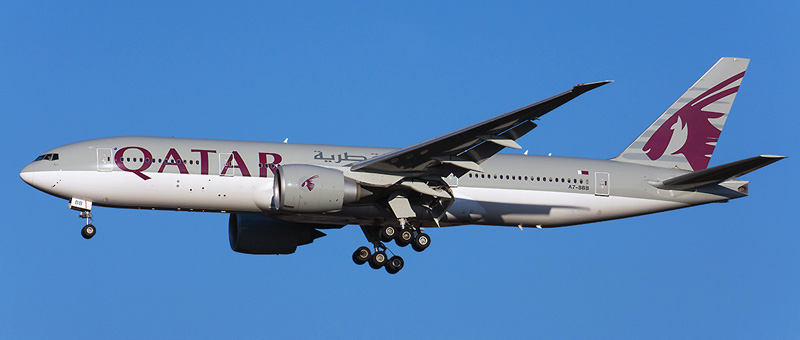 ---
---
Boeing 777-200 Qatar Airways. Photos and description of the plane
"Qatar Airways" operates 9 aircrafts Boeing 777-200. In February 2006 Boeing company has delivered to Pakistan air carrier their new airplane for long-haul flights Boeing 777-200LR (Longer Range) that got the name Worldliner.
For 2006 Boeing 777-200LR Worldliner was airplane that could make direct flights on the longest routes.
In spite the fact that Boeing 777-200LR Worldliner could indeed make flights between any two airports of the world, design features (presence of just two engines) and safety requirements ETOPS haven't allowed to realize in full all facilities inherent by manufacturer in Boeing 777-200LR Worldliner that is able to transport 301 passengers (seat map of Boeing 777-200LR Worldliner has three classes) on 17500 kilometers distance.
---
More about age of the each airplane:
Boeing 777-200 +
---
Photo Boeing 777-200 Qatar Airways. High quality fotos
---
Usefull information about "Qatar Airways"
---