---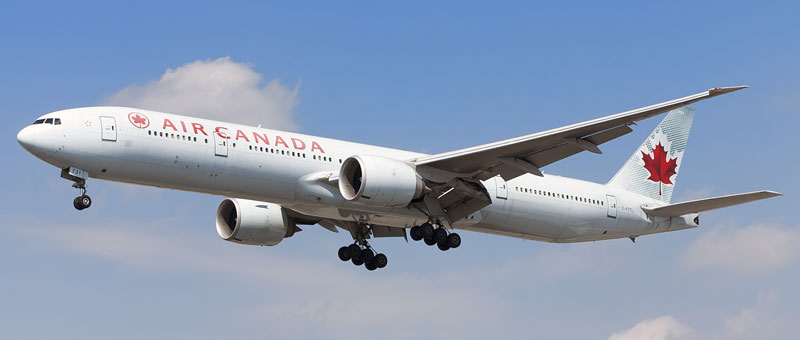 ---
---
Boeing 777-300 Air Canada. Photos and description of the plane
"Air Canada" operates 19 aircrafts Boeing 777-300. Passenger Boeing 777-300 represents wide-bodied two-engine airplanes Triple Seven (T7) and is elongated model of Boeing 777-200.
These airplane is used on airlines of medium and long-range. For today it is the biggest two-engine passenger airplane in the world. It is 73.86 meters long with wingspan 60.93 meters.
Boeing 777-300 was created to replace out-dated airplanes Boeing 747-100 and 747-200. As compared to these models new Boring 777-300 has passenger capacity and flying range comparable to them. At the same time exploitation costs of Boeing 777-300 are 40 per cent less.
---
Flying range of Boeing 777-300 makes from 7500 to 10595 kilometers.
More about age of the each airplane:
Boeing 777-300 +
---
Photo Boeing 777-300 Air Canada. High quality fotos
---
Usefull information about "Air Canada"
---