---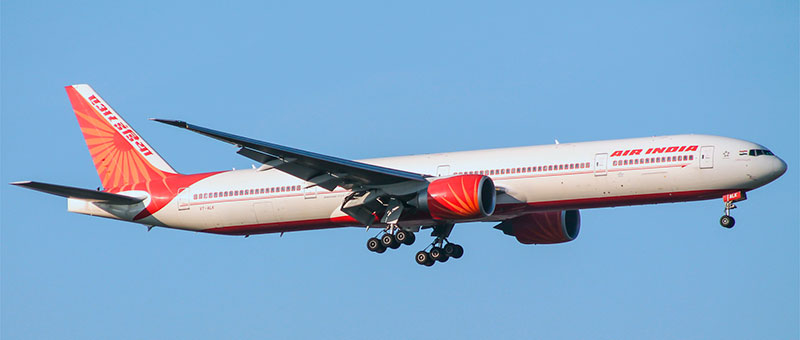 ---
---
Boeing 777-300 Air India. Photos and description of the plane
Program of Boeing 777-300 elaboration began in June 1995 under the name "777 Strectch".
In March 1997 assembly of the first test airplane began. This airplane rolled-out the assembly hangar on September 8th 1997 and then on October 16th of the same year in took-off for the first time. On May 4th 1998 the airplane has got FAA and JAA certificates of suitability. After this, on May 21st 1998, Boeing 777-300 was delivered to Hong Kong airline company "Cathay Pacific".
The body of Boeing 777-300 is by 10.13 meters longer than the base version 777-200. In one class cabin configuration airplane Boeing 777-300 is able to take on board 550 passengers. In two-class configuration, economy and business classes, the cabin of the airplane may accommodate 479 passengers. Three-class version offers 368 passenger seats.
---
---
Photo Boeing 777-300 Air India. High quality fotos
---
Usefull information about "Air India"
---