---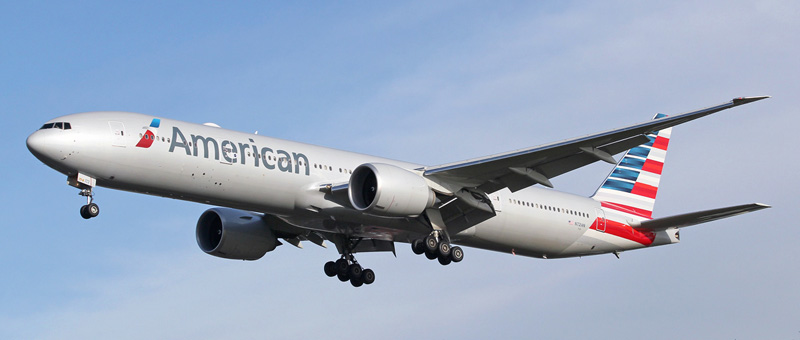 ---
---
Boeing 777-300 American Airlines. Photos and description of the plane
"American Airlines" operates 20 aircrafts Boeing 777-300.
The year of the first Boeing 777-300 aircraft is 1997.
Boeing 777-300 is the biggest two-engine passenger airplane in the world. Aircraft is intended for use on long-haul flights and differs from the more earlier model Boeing 777-200 with elongated body with increased passenger capacity.
---
Commercial use of Boeing 777-300 began in 1998. At present moment this model of Boeing is still in production. Except base version there is also version with increased flying range – Boeing 777-300ER. This version is in use from 2004.
More about age of the each airplane:
Boeing 777-300 +
---
Photos of Boeing 777-300 American Airlines. High quality fotos
---
Usefull information about "American Airlines"
---