---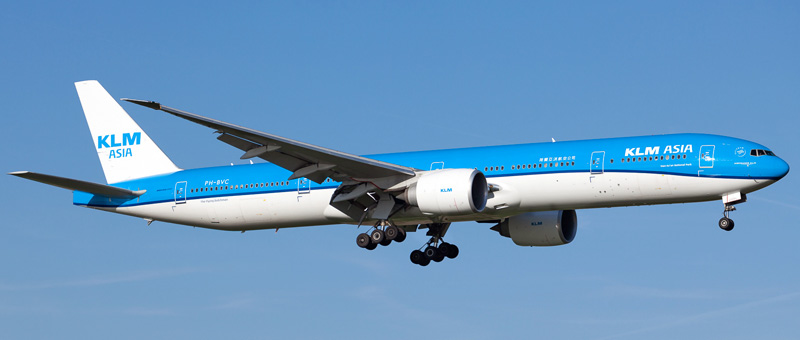 ---
---
Boeing 777-300 KLM. Photos and description of the plane
"KLM" operates 14 planes Boeing 777-300. In 1998 the airlines of Cathay Pacific Airways have entered airplanes Boeing 777-300 that differed from previous model with elongated body and increased passenger capacity.
Since 2004 is also constructed version for longer flights Bowing 777-300ER.
Boeing 777-300 is version with elongated body that may accommodate up to 450 passengers, flying range from 7 to 10 thousands kilometers (in 777-300ER version).
---
The crew cabin is equipped with Electronic Flight Bag system (EFB). These EFB systems necessary for pilots while operating the airplane are transferred in electronic form that simplifies work with them.
More about age of the each airplane:
Boeing 777-300 +
---
Photo Boeing 777-300 KLM. High quality fotos
---
Useful information about "KLM"
---