---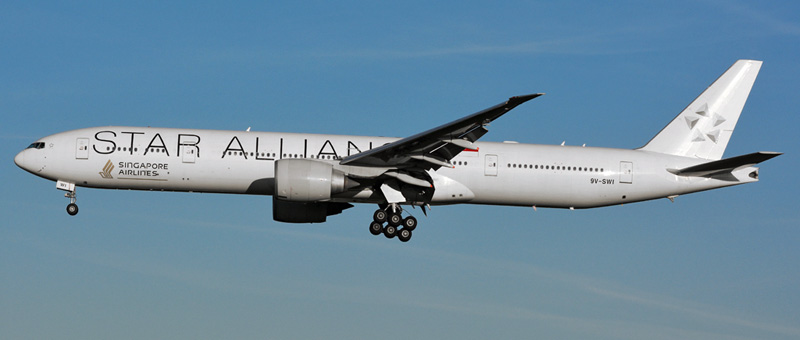 ---
---
Boeing 777-300 Singapore Airlines. Photos and description of the plane
"Singapore Airlines" operates 32 aircrafts Boeing 777-300. Program over construction of Boeing 777-300 began in June 1995 under name "777 Stretch".
In March 1997 assembly work of the first airplane began. This airplane has left assembly hangar on September 8th 1997. And then on October 16th of the same year it has taken off for the first time.
On May 4th 1998 the airplane got certificates FAA and JAA of suitability for passenger flights. And after this on May 21st 1998, Boeing 777-300 was delivered to Hong Kong airline company "Cathay Pacific".
---
Further development of model class of Boeing 777 became modification of increased flying range that got designation Boeing 777-300ER.
More about age of the each airplane:
Boeing 777-300 +
---
Photo Boeing 777-300 Singapore Airlines. High quality fotos
---
Usefull information about "Singapore Airlines"
---