---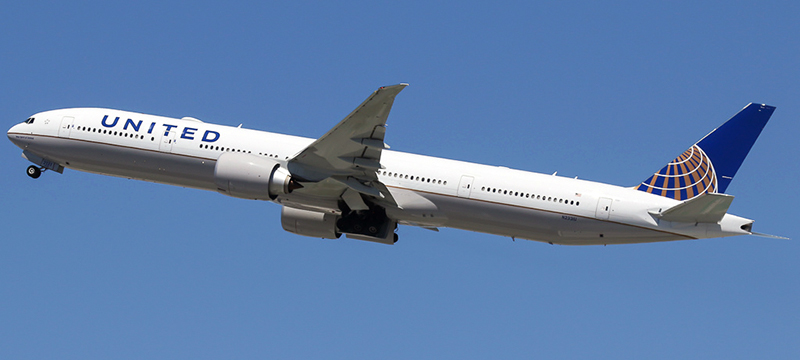 ---
---
Boeing 777-300 United Airlines. Photos and description of the plane
"United Airlines" operates 18 aircrafts Boeing 777-300. Boeing 777-300ER became further development of the Boeing 777-300 model class.
Boeing 777-300ER has increased flying range. This version is equipped with the most powerful aviation turbojet engines General Electric GE90-115B with 512 kilo Newton thrust.
Beside new engines this modification has beefed-up gear and empennage, additional fuel tanks and also upgraded winglets that are aft swept and elongated. Thanks to this maximum flying range of Boeing 777-300ER is 14690 kilometers.
---
More about age of the each airplane:
Boeing 777-300 +
---
Photo Boeing 777-300 United Airlines. High quality fotos
---
Usefull information about "United Airlines"
---