---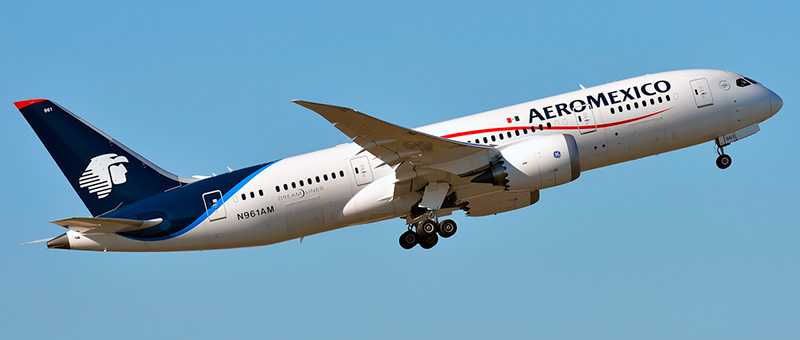 ---
---
Boeing 787-8 Dreamliner Aeromexico. Photos and description of the plane
"Aeromexico" operates 9 aircrafts Boeing 787-8 Dreamliner. Boeing 787 line consists of the base Boeing 787-8 that may transport 250 passengers on 14500 kilometers distance and two elongated modifications.
For today only one modification is in service – Boeing 787-6. First flight the airplane has made in December 2009 but commercial use began in October 2011.
Boeing 787-8 is the base modification of the airplane. Initially this model was marketed as replacement of outdated Boeing 767 and also as more fuel-efficient competitor of the airplanes of Airbus Company. Boeing 787-8 is able to accommodate from 210 (in two-class version) to 250 passengers (in one-class version of passenger cabin).
---
More about age of the each airplane:
Boeing 787-8 Dreamliner +
---
Photo Boeing 787-8 Dreamliner Aeromexico. High quality fotos
---
Usefull information about "Aeromexico"
---