---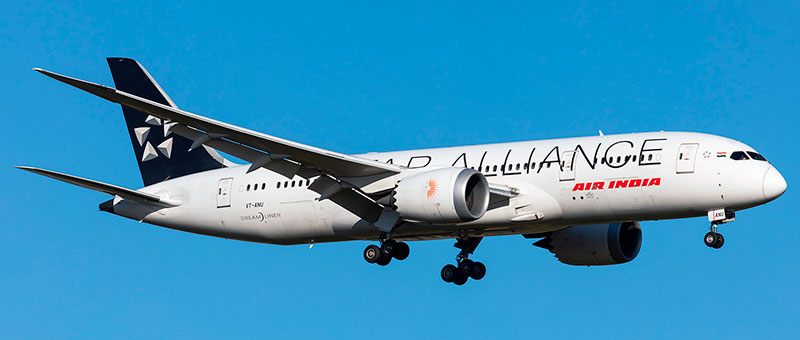 ---
---
Boeing 787-8 Dreamliner Air India. Photos and description of the plane
Boeing 787-8 is mid-size wide-body jet aircraft with two engines and it is the most power efficient Boeing airplane for present moment.
Boeing 787-8 consumes by 20 % less fuel than commercial airplanes of similar dimensions to replace which this Boeing airplane was constructed. The main construction of this airplane, including body and wing by 50 % consists of composite materials.
Windows of Boeing 787-7 are by 30% bigger than the majority of aircrafts of such dimensions have and their brightness is regulated with the buttons. Ragged edges of engine nacelles reduce noise level by 60 % both inside and outside the cabin. This airplane is also equipped with clipped wing tips that further to even higher fuel efficiency.
---
---
Photo Boeing 787-8 Dreamliner Air India. High quality fotos
---
Usefull information about "Air India"
---