---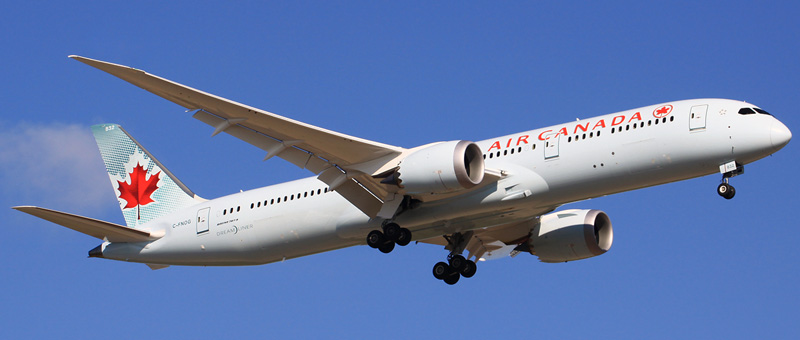 ---
---
Boeing 787-9 Dreamliner Air Canada. Photos and description of the plane
"Air Canada" operates 27 aircrafts Boeing 787-9 Dreamliner. Long-range airplane Boeing 787 Dreamliner is one of the flagships among all aircrafts of Boeing company. For the first time it has got-off in December 2009 and has embodied the most innovative technologies of modern passenger aircraft construction.
Boeing 787 Dreamliner was constructed for flights on very large distances – up to 16500 kilometers. In the family of this type of aircrafts there are several modification:
Boeing 787-3 is used on medium distances with big loading.
---
Boeing 787-8 is airplane of basic configuration. It is the most popular.
Boeing 787-9 is more elongated modification of previous model with large number of passengers seats.
Boeing 787-10 is in process of elaboration.
More about age of the each airplane:
Boeing 787-9 Dreamliner +
---
Photo Boeing 787-9 Dreamliner Air Canada. High quality fotos
---
Usefull information about "Air Canada"
---