---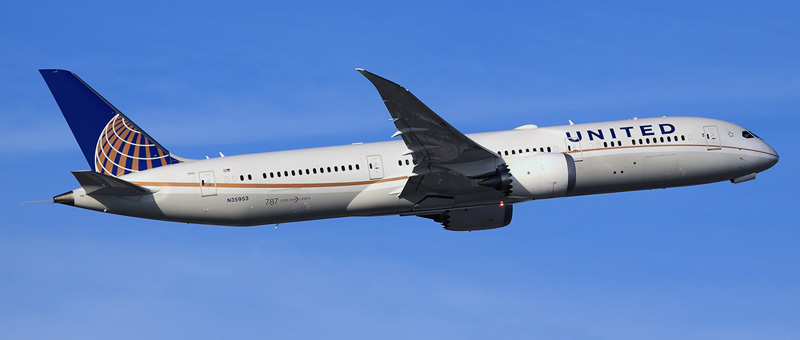 ---
---
Boeing 787-9 Dreamliner United Airlines. Photos and description of the plane
"United Airlines" operates 25 aircrafts Boeing 787-9 Dreamliner. Boeing 787-9 is elongated variant of Boeing 787-8 that may accommodate up to 290 passengers and transport them to 14100 kilometers distance.
It was created as replacement for Boeing 767-400ER. Boeing markets 787-9 as competitor of passenger versions Airbus A330 and Airbus A340-200. McDonnell Douglas MD-11 and Lockheed L-1011 TriStar. Cost of Boeing 787-9 is 264.6 million USD.
787-9 have made first flight on September 17th 2013 and started commercial use on August 7th 2014.
---
This model has aroused interest among airline and leasing companies (in February 2014 404 airplanes of this model have been ordered). After the process of certification, in the middle of 2014, first serial Boeing 787-9 came into operation as part of aircraft fleet of Air New Zealand.
More about age of the each airplane:
Boeing 787-9 Dreamliner +
---
Photo Boeing 787-9 Dreamliner United Airlines. High quality fotos
---
Usefull information about "United Airlines"
---