---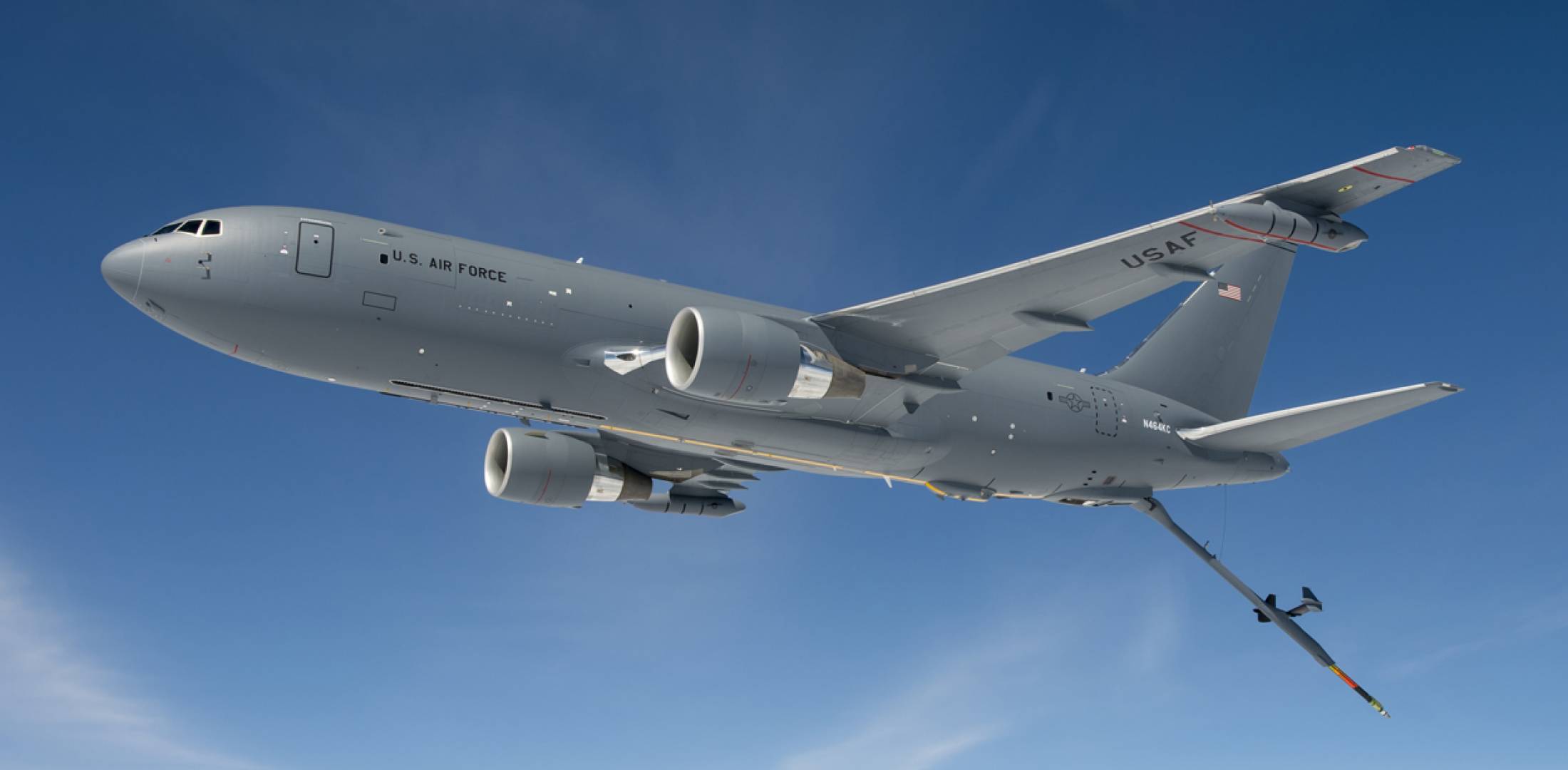 ---
---
Boeing KC-46A Pegasus made record of nonstop flight: it flew almost 26000 kilometers
The airplane was handled by turn by three crews.
The newest American flying tanker Boeing KC-46A Pegasus made record non-stop flight: it flew 16000 miles (25749 kilometers. For reference: circumference of the Earth is 40000 kilometers). Taking into account that standard practical range of these airplanes makes about 12000 kilometers.
As it is informed, one of the airplanes KC-46A Pegasus that is operated as part of 157 air wing of the fuel top-up of U.S. Air Force, on November 16th took off the Eastern coast of America, flew above entire continental part of USA, traversed Pacific Ocean, reached Hawaii and then returned back to New Hampshire. Nonstop flight lasted 36 hours. By turn the airplane was handled by three crews.
---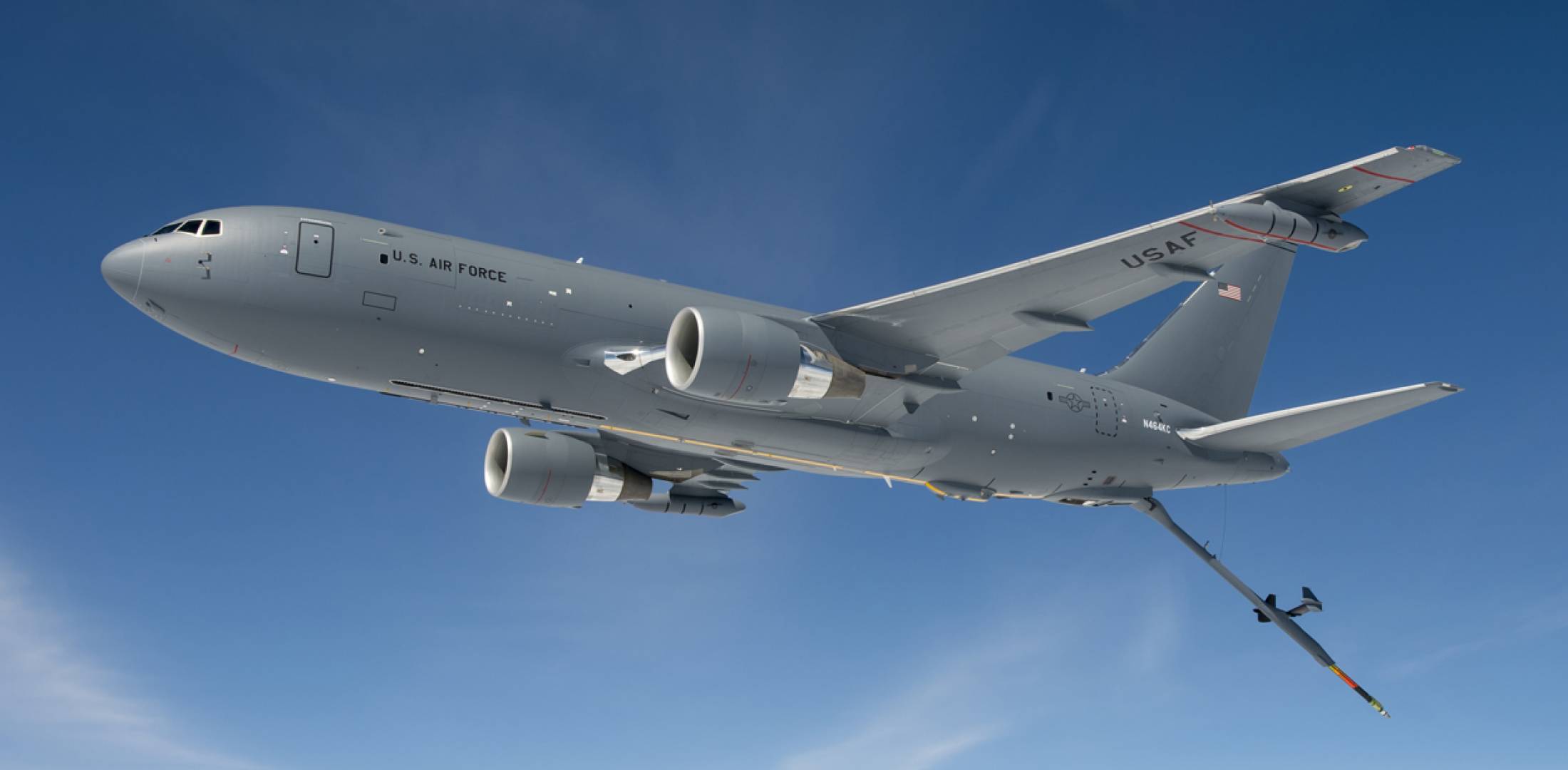 In perspective U.S. Air Force will have 179 units of Boeing KC-46 Pegasus. The newest flying tanker appeared to replace outdated tankers KC-135 Stratotanker.
At the end of October took place incident in U.S. Air Force with the refueling tanker KC-46 Pegasus. Airplane was damaged during attempt to fuel in the air fighter aircraft F-15.
Incident took place when flying tanker KC-46 flew from Glasgow airport Prestwick in Scotland to united base Mcguire-Dix-Lakehurst in New Jersey.
Engineering of KC-46A was made since 2012 on the base of freight version of the airplane Boeing 767. Airplane may gather speed up to 920 kilometers per hour and make flights on the distance up to 12.2 thousand kilometers. KC-46A may carry up to 92 tons of fuel.