---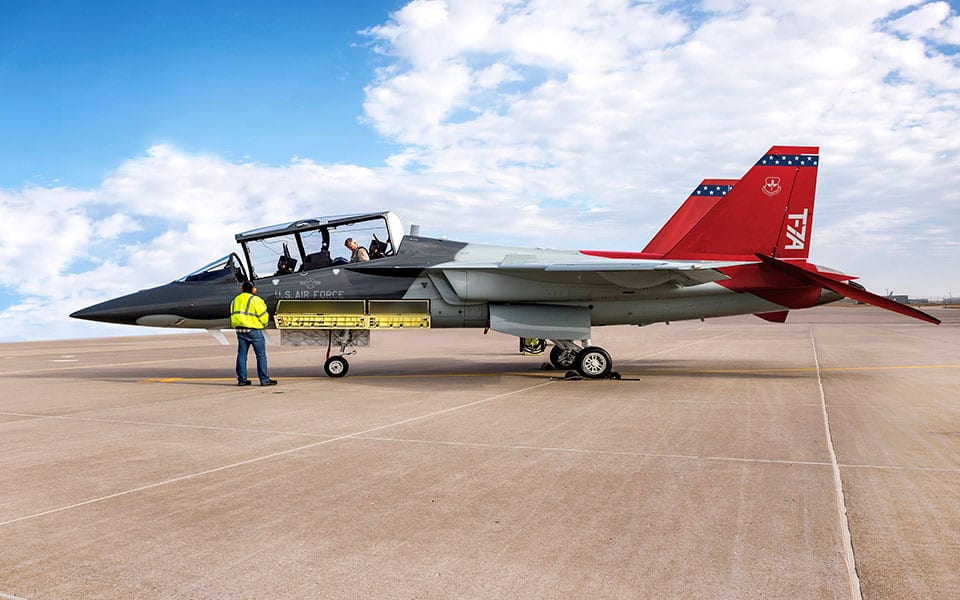 ---
---
Boeing tested trainer with engine start in the air
American aviation company Boeing tested of perspective trainer T-7A Red Hawk by starting engine in the air on the 6 thousand meters' altitude. The video of tests company posted on their YouTube channel.
The engine may stop working in the air for various reasons among which – control systems' failure, surging, interruption of normal air influx. After these situation engine restart may be needed to restore normal flight of the war-plane.
Preparation of the research pilots to T-7A engine start in the air was made during the last 6 months on the flight stimulator. Pilots worked on controlling trainer without engine.
---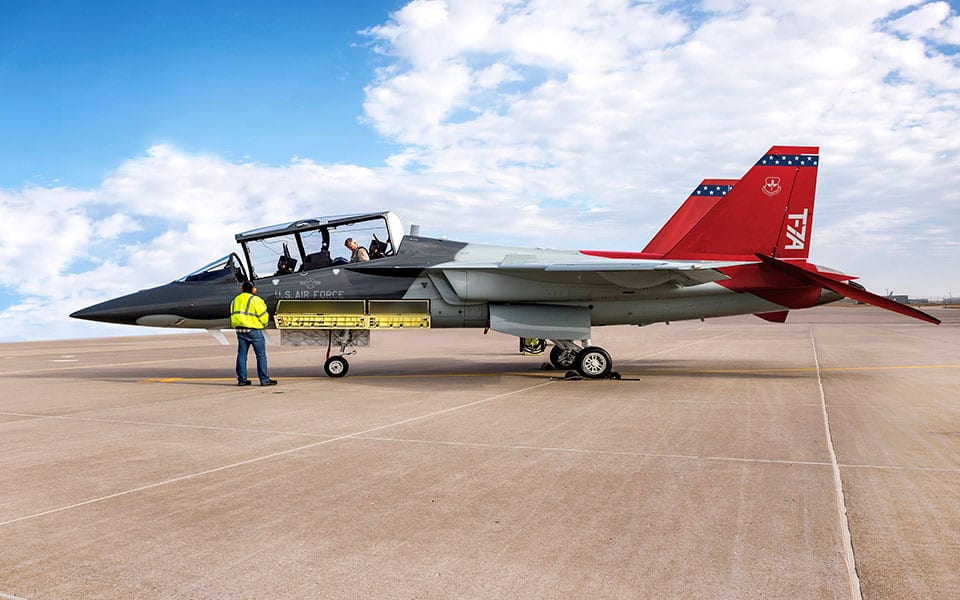 During the tests T-7A climbed up to 6 thousand meters' altitude and stopped the engine. With stopped power unit airplane flew 48 seconds after what pilots started the engine. Engine start was made without failures; tests were considered successful.
T-7A is engineered by Boeing company in cooperation with Swedish Company Saab. In thus airplane are used preliminary works received by companies with projects of fighters F/A-18E/F Super Hornet and JAS-39 Gripen. Red Hawk made first flight in December 2016 and since then goes through flight tests.
With the new airplane American military authorities intend to replace outdated T-38 Talon that are used today to pilots' training. To put trainer of new generation into service is planned in 2024. On these new "flying benches" US Air Force pilots will go through expanded flight training.