---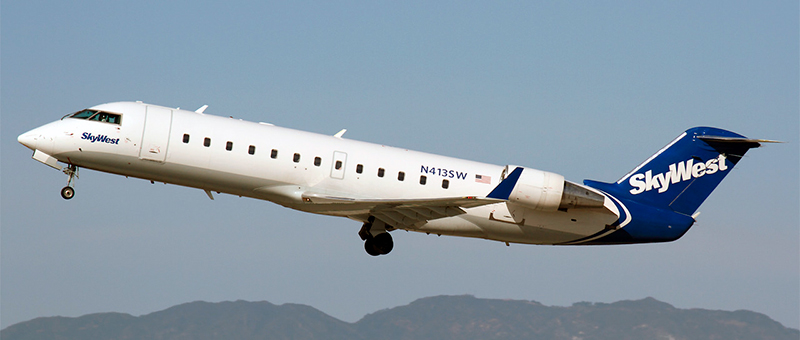 ---
---
Bombardier CRJ-100 SkyWest. Photos and description of the plane
Bombardier CRJ100 is the base model of the family of regional jet airplanes CRJ (Canadair Regional Jet) engineered by Canadian aviation company Canadair (later Bombardier) in the beginning on 1990's.
First flight the airplane made on May 10th 1991. CRJ became first airplane of modern level among 50-seat machines.
By the speed the airplane may be compared with bigger airplanes while its fuel efficiency corresponds to the class it belongs.
---
Among other distinctive features of this model are vertical aerodynamic surfaces on the wing tips.
Successful model CRJ-100 in 1995 was modified to CRJ-200 – the airplane received new, more powerful engines.
---
Photo Bombardier CRJ-100 SkyWest. High quality fotos
---
Usefull information about "SkyWest"
---