---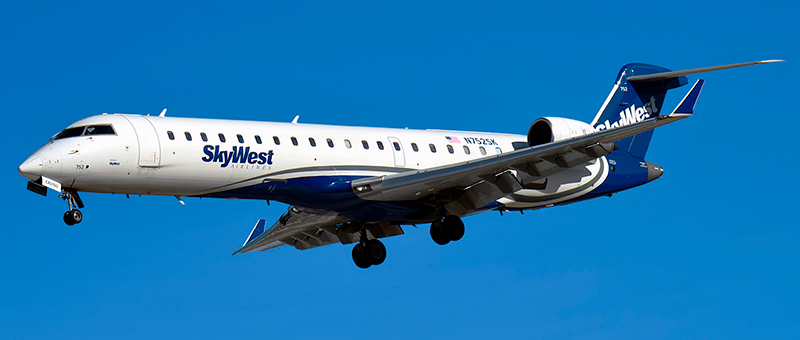 ---
---
Bombardier CRJ-700 SkyWest. Photos and description of the plane
Bombardier CRJ700 made first flight in 1999. This model has great success and as result it was ordered by various airline companies.
Airplane Bombardier CRJ700 was constructed on the base of the model CRJ-200 and features elongated body, more capacious cabin, new wing and more powerful engine.
Commercial use of CRJ700 began in 2001. After requirements of various airline companies 3 variants were elaborated: CRJ700 (that may accommodate up to 68 passengers), CRJ701 (up to 70 passengers) and CRJ702 (up to 78 passengers). For all variants there are also modifications with increased flying range: ER (Extended Range) and LR (Long Range).
---
For present moment almost 500 units of CRJ700 have been launched, serial production continues.
Since 2008 the airplanes are constructed in improved variant CRJ700 NextGen (the interior is improved and operation characteristics are increased).
CRJ705 is improved model that thanks to use of the body has 75 seats with conditions of enhanced comfort.
---
Photo Bombardier CRJ-700 SkyWest. High quality fotos
---
Usefull information about "SkyWest"
---