---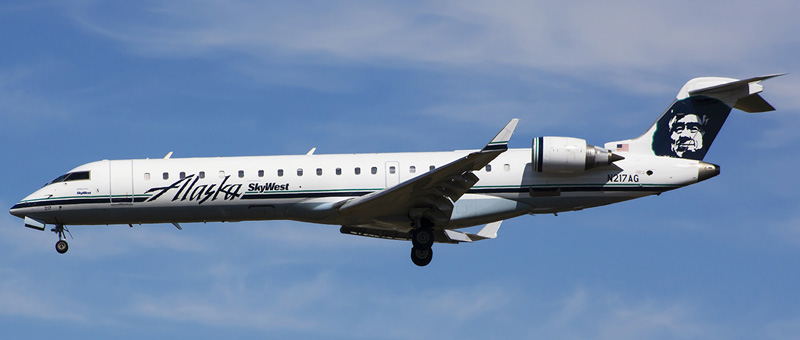 ---
---
Canadair CRJ-700 Alaska Airlines. Photos and description of the plane
"Alaska Airlines" operates Canadair CRJ-700. The year of the first flight of Canadair CRJ700 is 1999.
Airplane Canadair CRJ700 was developed on the base of the model CRJ200 and differs in elongated body, more capacious cabin, new wing and more powerful engines.
Commercial use CRJ700 began in 2001. For requirements of various airline companies 3 variants have been constructed: CRJ700 (with up to 68 passengers capacity), CRJ701 (up to 70 passengers) and CRJ702 (up to 78 passengers). For all variants also exist modifications with increased flying range: ER (Extended Range) and LR (Long Range).
---
For today almost 500 units of CRJ700 have been produced, serial production continues. From 2008 airplanes are constructed in improved variant CRJ700 NextGen (interior of the cabin is improved and are increased exploitation characteristics).
More about age of the each airplane:
---
Photo Canadair CRJ-700 Alaska Airlines. High quality fotos
---
Usefull information about "Alaska Airlines"
---