---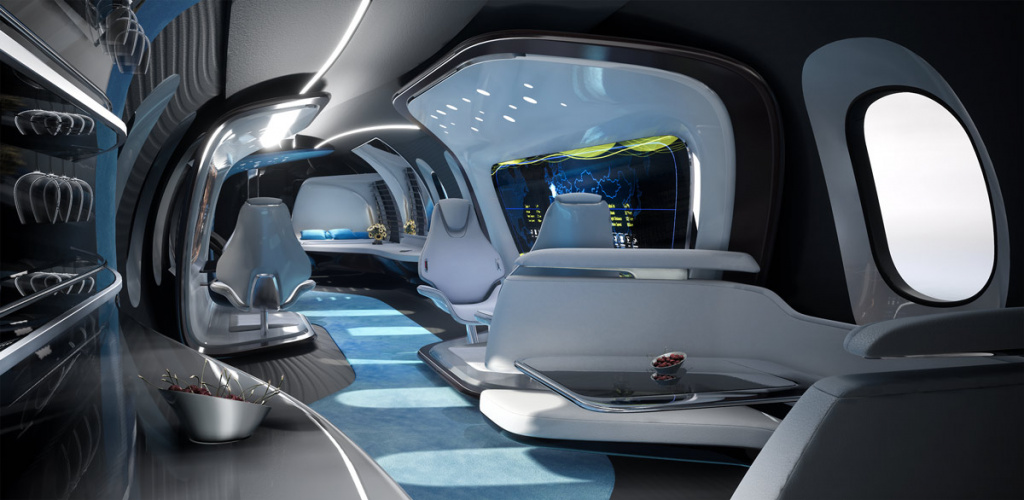 ---
---
Concept of the Bombardier Global 8000 interior from AUFEER DESIGN is combination of comfort and functionality
Czech Company AUFEER DESIGN presented concept of Bombardier Global 8000 interior. Designers concentrated on the modern design of the business jet cabin wishing to elaborate new approach to luxury interiors in the area of corporate airplanes. In the company decided to embed airplane's dynamics and show it in its interior.
Source of inspiration in this project were machine's aerodynamics and its harmonious lines. These two components engineers combined in the interior offered. The main objects of the interior space – bar, cabin with flip-out screen and modern ergonomic seats. Selected combination of colors – white and blue – emphasize airplane's dynamics.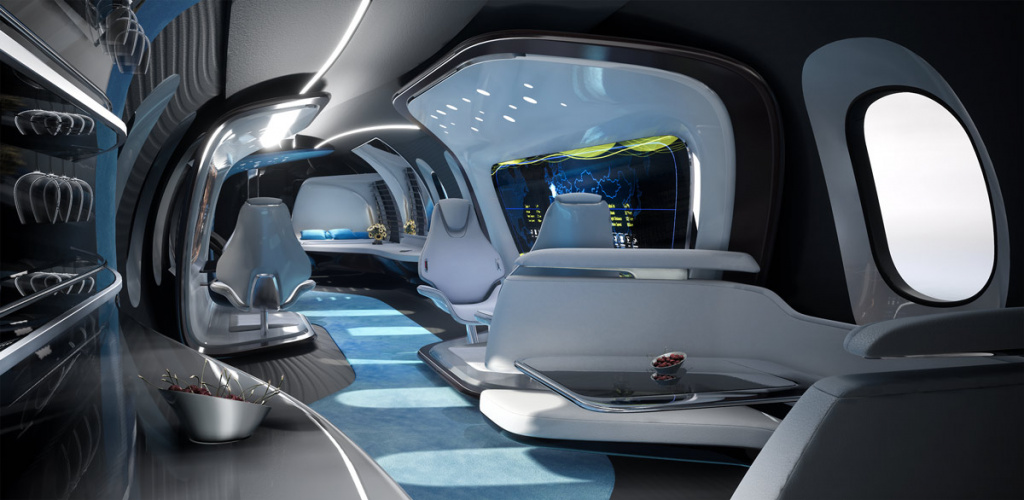 ---
"During elaboration we took into consideration comfort of the seats for seating and functionality of the luggage compartment. Our conception was combination of adjustable seat's design and sporting seat with clear break lines. On the inside walls of the airplane we have designed electromagnetic device for windows' that at the same time plays role of the screen and curtain.
In the airplane's cabin we also offered to place big flip-out screen that can be used not only as TV but also allows to enjoy outboard views that are recorded with outside cameras installed on the airplane. This cabin we designed with cozy seats and comfortable bed for two people" – the Company comment.
AUFEER DESIGN Company was founded in 2000 and began its' activity from offering engineering-technical services for cars and railway industry. Soon after foundation Company got first quality certificates. These certificates include ISO9001 and EN 15085-2:2008 and also national certification standards for splicing railway cars. Range of services has extended till industrial design, finishing of A class surface, industrial automation, project management and production of devices' prototypes. At present moment AUFEER DESIGN expand their activity in Germany, Italy, China, Mexico, Russia and other countries thus responding to increase of the customers' demand. In 2006 Company has joint Matador group and opened branches in Slovakia and Mexico.