---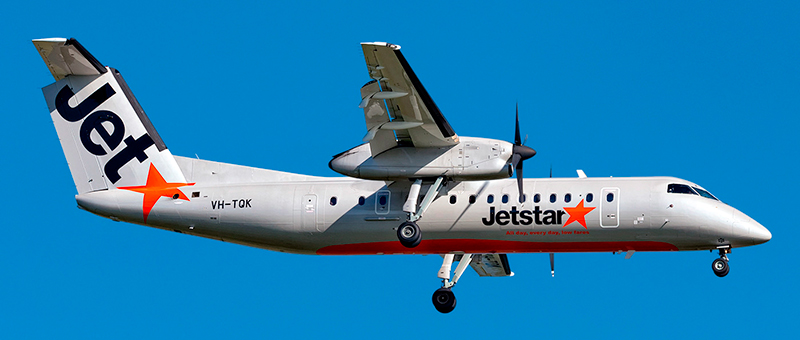 ---
---
De Havilland Canada DHC-8-300 Jetstar. Photos and description of the plane
Bombardier Q-series or De Havilland Canada Dash8 (also designated as DHC8) is turboprop two-engine airplane for medium-haul airlines constructed by aviation company de Havilland Canada (DHC) in 1984.
At present moment DHC8 is constructed by Bombardier Aerospace Company that bought DHC from Boeing Company in 1992. Since 1996 the airplane has the code of Q-series that comes from "quite" thanks to the inbuilt system of active noise abatement developed for reducing noise level in the airplane's cabin and reducing vibration to the level of turbojet airplane.
Totally more than one thousand airplanes of various modifications have been constructed.
---
DHC 8-300 came into operation in 1989. This airplane may accommodate 50-56 passengers. It was equipped with the engines PW123, PW123B or PW123E with 2500 horse power (1,865 kilowatt).
DHC8-300A is variation of DHC-8-300 with increased useful load and with the system of active noise abatement.
---
Photo De Havilland Canada DHC-8-300 Jetstar. High quality fotos
---
Usefull information about "Jetstar"
---