---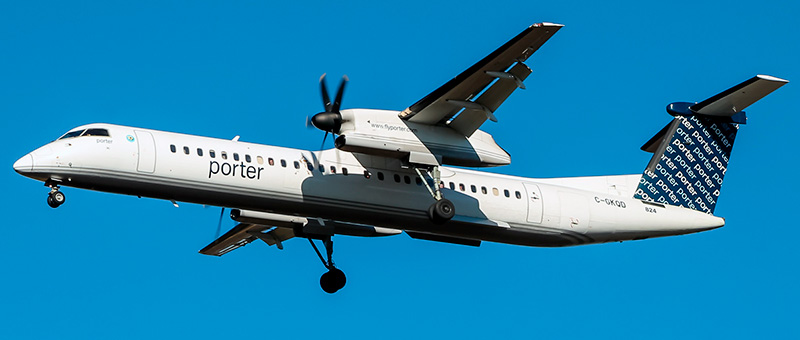 ---
---
De Havilland Canada DHC-8-400 Porter Airlines. Photos and description of the plane
"Porter Airlines" operates 29 aircrafts De Havilland Canada DHC-8-400. Turboprop airplanes remain the most fuel-efficient for regional airlines.
That is the reason of launching new model Dash 8-400 that continues the line Dash-8 where also belong airplanes from 8-100 to 8-300. Version 8-400 differs from previous with increased body, beefed-up gear and big wing span.
Dash 8-400 occupies the niche of the airplanes for transportation of 70-80 passengers.
---
Course speed of the airplane is 650 kilometers per hours. Flying range with passengers and luggage (with fuel reserve) is 2430 kilometers. Operating limit of the airplane Dash 8-400 is 8230 meters.
De Havilland Canada DHC8-400 Dash8 is equipped with engines TVD Pratt & Whitney PW150A.
More about age of the each airplane:
De Havilland Canada DHC-8-400 +
---
Photo De Havilland Canada DHC-8-400 Porter Airlines. High quality fotos
---
Usefull information about "Porter Airlines"
---