---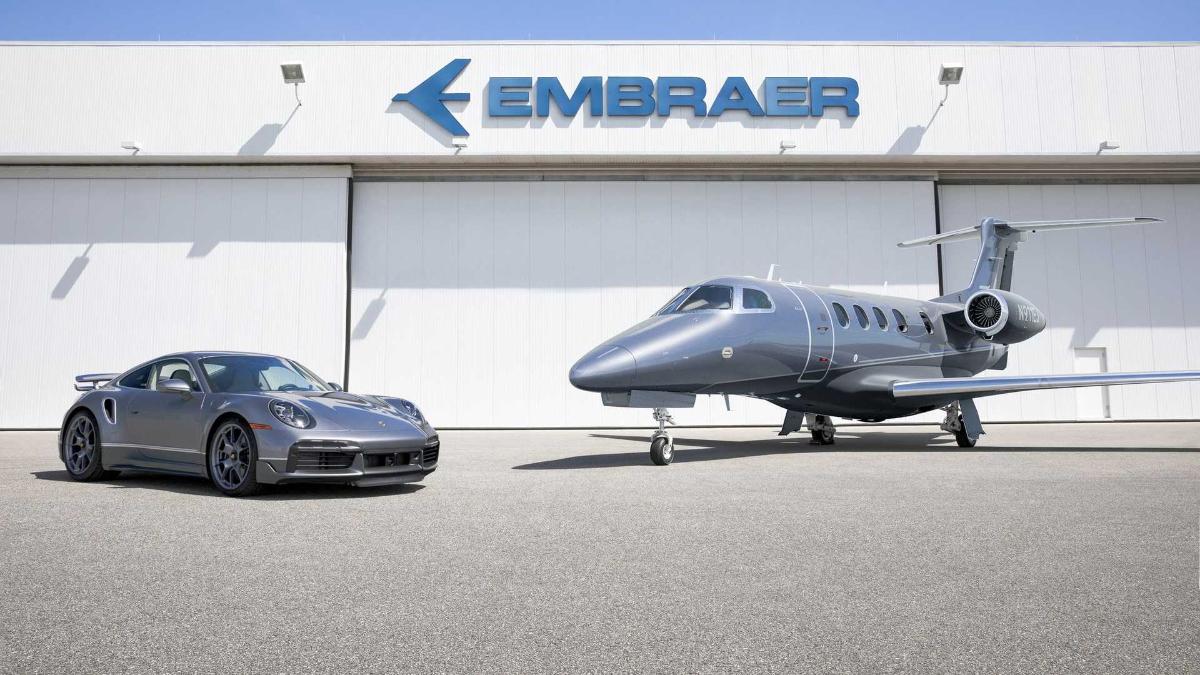 ---
---
Embraer and Porsche cooperate to launch limited edition Duet. Part 1
Embraer and Porsche notable with their engineering developments and world class design will launch ten business jets Phenom 300E and sport cars Porsche 911 Turbo S for the first time in the history providing really seamless transition from road to sky.
"Duet is an exclusive package developed in a unique design collaboration with Porsche. This rare, refined combination will only be available through this one-time-only pairing", – Embraer Executive Jets President and CEO Michael Amalfitano said. "In the spirit of delivering the ultimate customer experience, we are fusing two of the most notable brands in the aerospace and automotive industries, bringing together the pinnacle in production sports cars with the market benchmark in light jets, once again proving that we don't simply follow trends — we create them".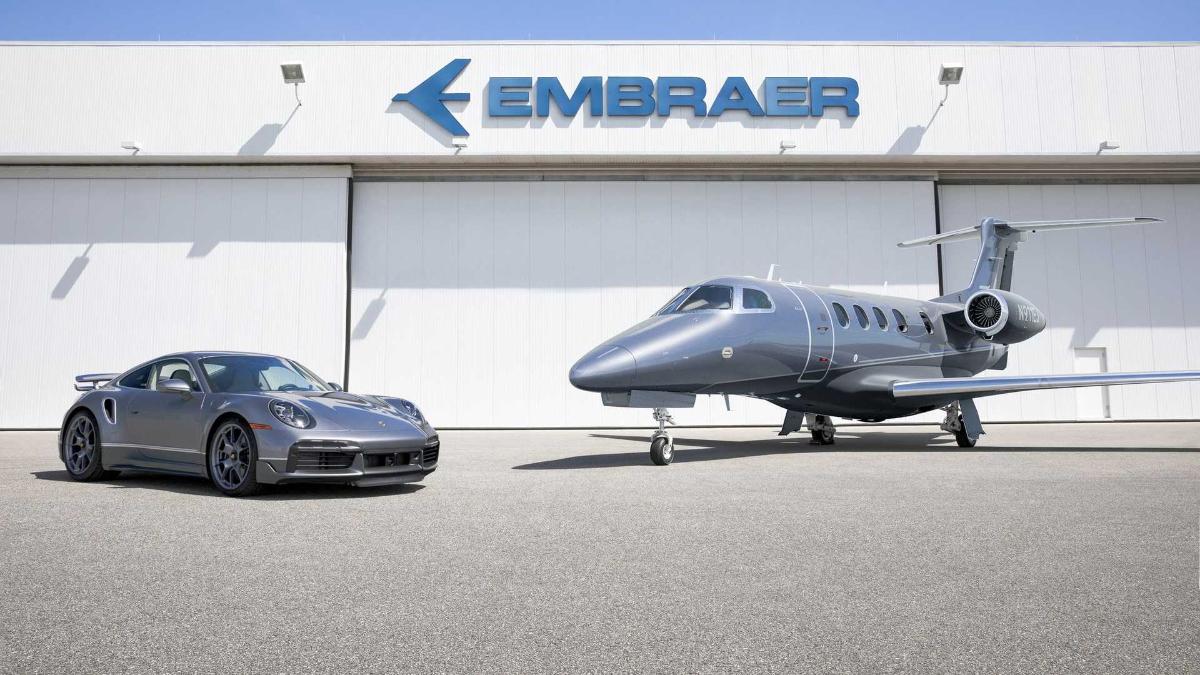 ---
Phenom 300 became the most powerful in speed and range one-pilot business jet in the world and changed category of lightweight jet. From revolutionary, marked with awards, interior design, big cabin and luggage compartment to easy-to-use avionics this well thought out machine provides unmatched efficiency, superior comfort and the best technologies in the class with record low maintenance costs and functional opportunities that earlier were available only on much bigger airplanes. 911 Turbo S is the heart of Porsche product portfolio that has one of the oldest and most famous traditions in automotive industry. 911 Turbo S is the top among 911 models and represents both efficiency and usability features.
"Porsche and Embraer share a host of common values," – Vice President Individualization and Classic at Porsche AG Alexander Fabig said. "As part of our cooperation, we used the know-how of both brands to work jointly on a unique pair of vehicles that are equally attractive for the customer group of jet and sports car owners."