---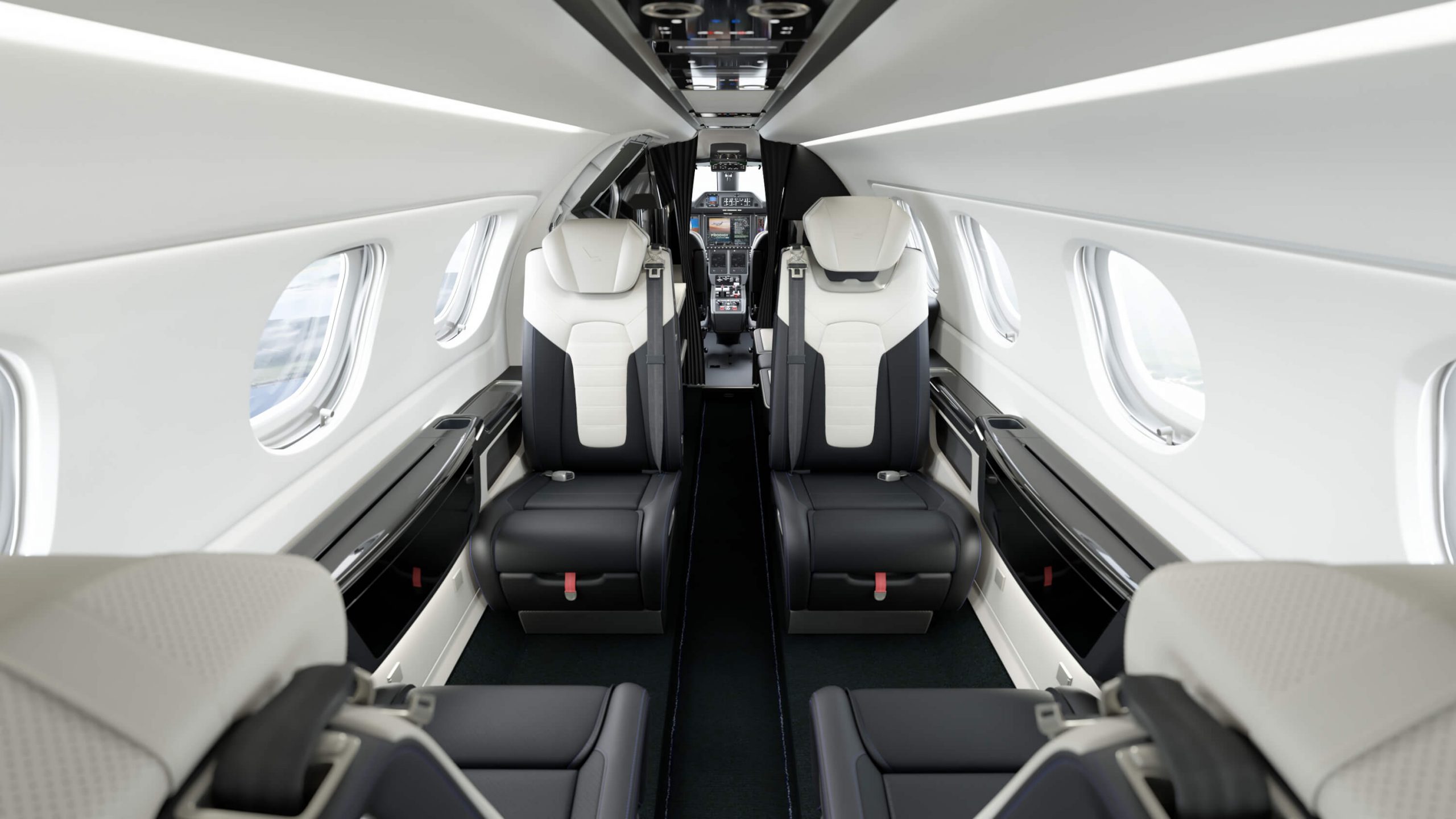 ---
---
Embraer and Porsche cooperate to launch limited edition Duet. Part 2
Duet created in tandem combines speed and style, luxury and power – defining features of Phenom 300E and Porsche 911 Turbo S. Airplane and car of unique construction have individual interior and color scheme inspired by each other.
"This is the perfect marriage of car and jet, as personified by the exclusive collaboration logo. The logo brings together the aeronautical requirement of lift – depicted by the Phenom 300E winglet – with the automotive requirement of downforce – depicted by the rear wing of the flagship 911. To further solidify this symbiotic partnership, the aircraft registration number appears on both the car's rear wing and the sides of its key", – Vice President of Embraer Design Operations Jay Beever said.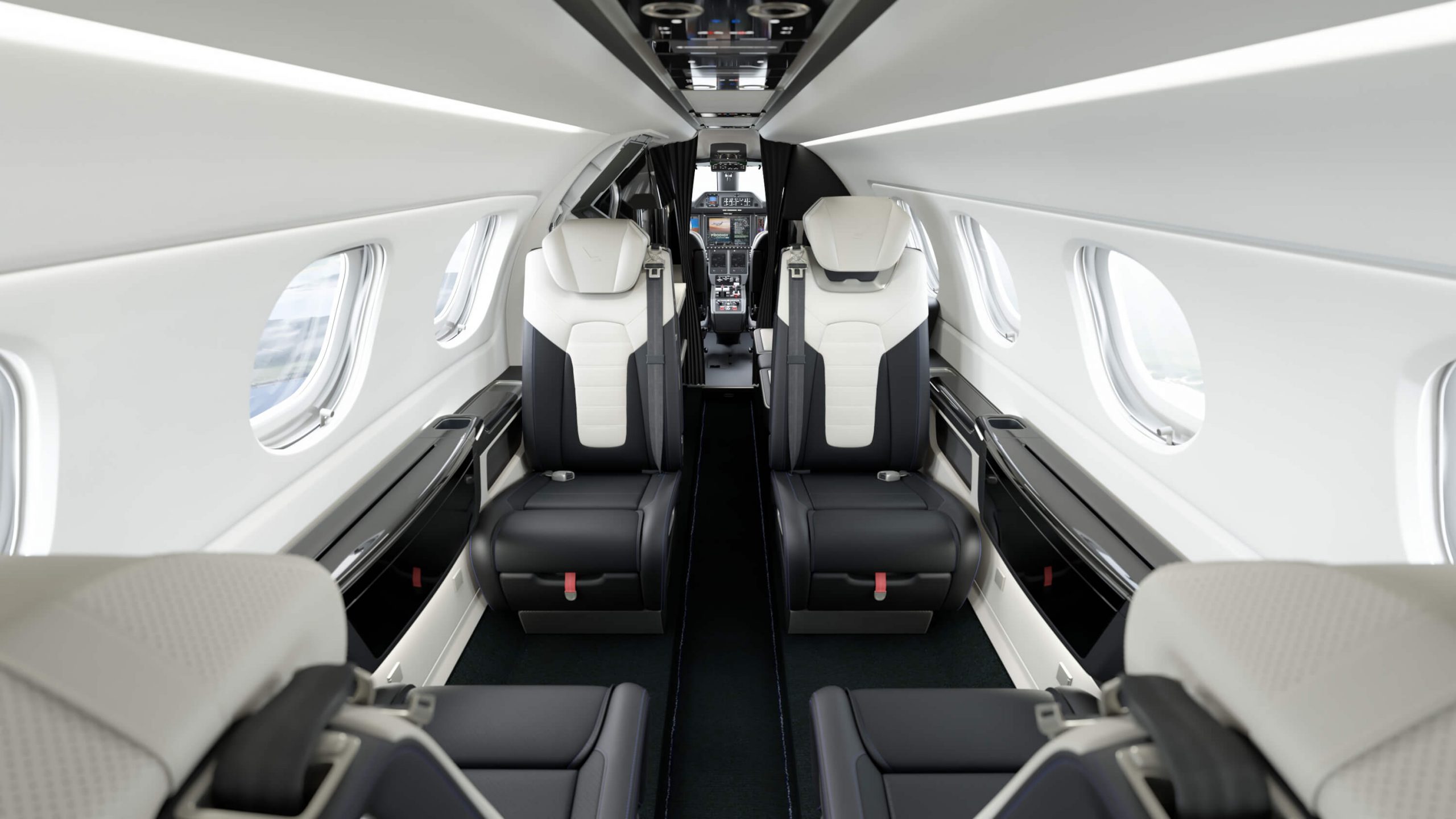 ---
Exclusive collaboration logo is printed on the head cushions of the airplane and car seats and is also applied on sideledge of the airplane, speaker grilles and is placed near the main door. In order to provide smooth transition from airplane to car the airplane's and car's design is made in one style. Beginning with the seats, details' style on Phenom 300E is similar to the style of 911 Turbo S. Car seats have red seatbelts, accent line Speed Blue and accents made of carbonfiber. The seats in the Phenom 300E cabin have been modified to correspond to car.
The airplane and car have common color scheme. For the first time Porsche combined glossy and mat-glossy paint coating. The upper part of the car is finished with Platinum Silver Metallic color with transition to Jet Grey Metallic at the bottom. Two paint colors are divided with coach line with the lines Brilliant Chrome and Speed Blue.
The car is fully painted by hands which is unique for this project and reflects the painting process of Phenom 300E. Alloy wheels of 911 Turbo S are painted with Platinum Silver Metallic color using revolutionary laser process. In commemoration of this first cooperation between Embraer, Porsche AG and Porsche Design Duet clients will also get individual set of suitcase with Duet logo with pilot's bag and two alarm clocks and also watch with titanium body Porsche Design 1919 Globe timer UTC inspired by airplane's cabin. Only ten Duet couples are available for order. Deliveries will start in 2021.