---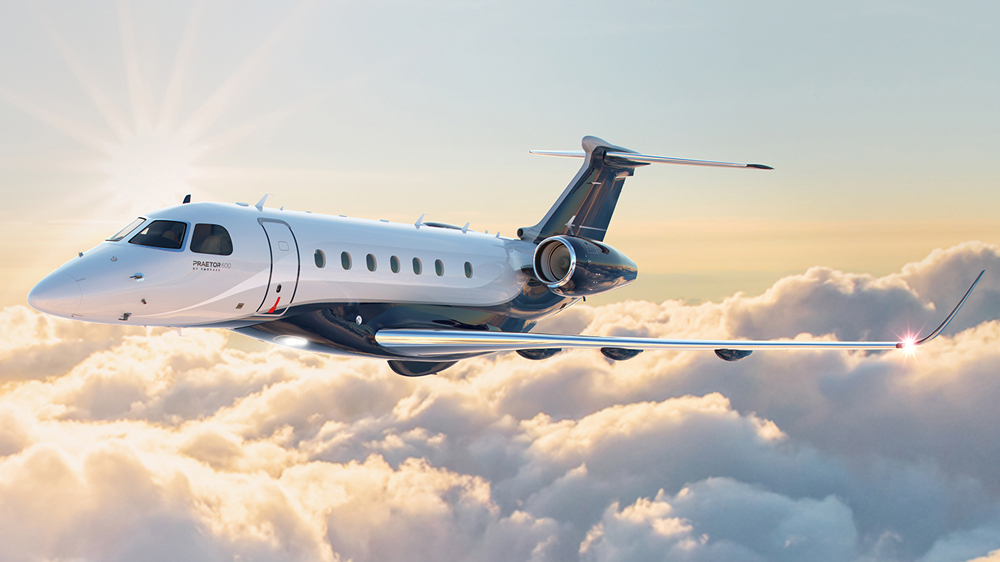 ---
---
Embraer certified new business-jet Praetor 500
Embraer Company got certificate from Brazilian Civil Aviation National Agency (ANAC) for the new business-jet of middle class Praetor 500. From the moment of program announcement till certification less than one year passed. About elaboration of this machine was announced on the exhibition of business aviation NBAA in October of previous years. Nine-seat Praetor 500 and its more capacious variant Praetor 600 represent further development of business jets Legacy 450/500 with increased flying range.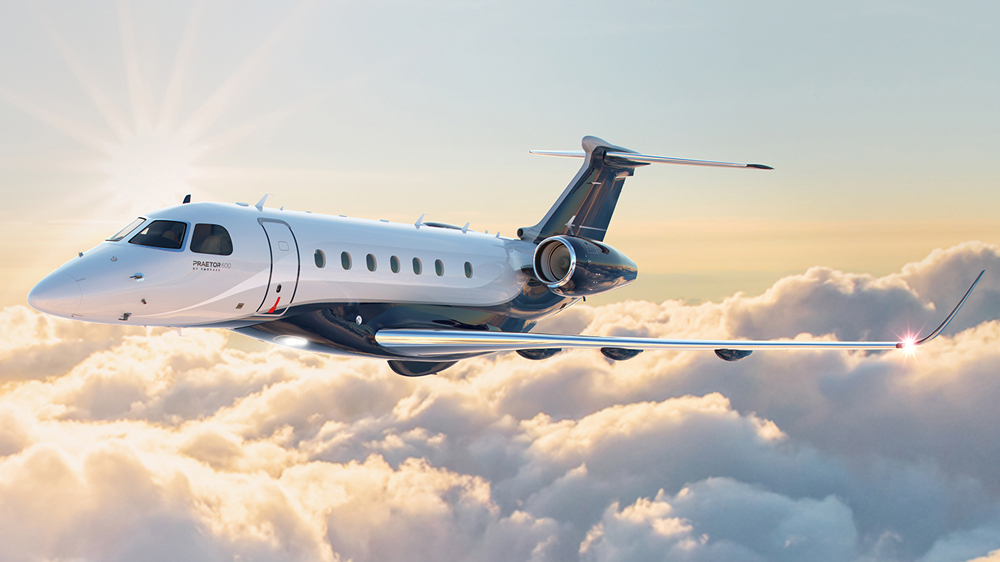 According to declaration of Brazilian manufacturers Praetor 500 is the most long-haul and most speedy airplane in its class. During certified flying tests Praetor 500 demonstrated intercontinental flying range of 6186 kilometers that is 150 kilometers far out than it was declared earlier. This model may make nonstop flights between west coast of USA and Europe, fro, Los Angeles to London and also between South America and the Old World, from San Paulo to Paris.
---
Embraer Executive Jets informs about start of deliveries of the airplanes of Praetor family. First Praetor 600 was delivered to a private Customer from Europe. The name of the Customer is not disclosed. Embraer declared that new business jet Praetor 600 got EASA and FAA certificates.
So, Praetor 500 is positioned as middle class business jet with flying range 6019 kilometers but Praetor 600 flies on the distance of 7223 kilometers and belongs to so-called super-middle class. New airplanes will take place in Embraer line between Legacy 500 and Legacy 650. The cost of the aircrafts is 20955 millions USD (Praetor 600) and 16995 millions USD (Praetor 500). Owners of the airplanes Legacy 450 may also modernize their machines till versions Praetor 500 for 500 000 USD.