---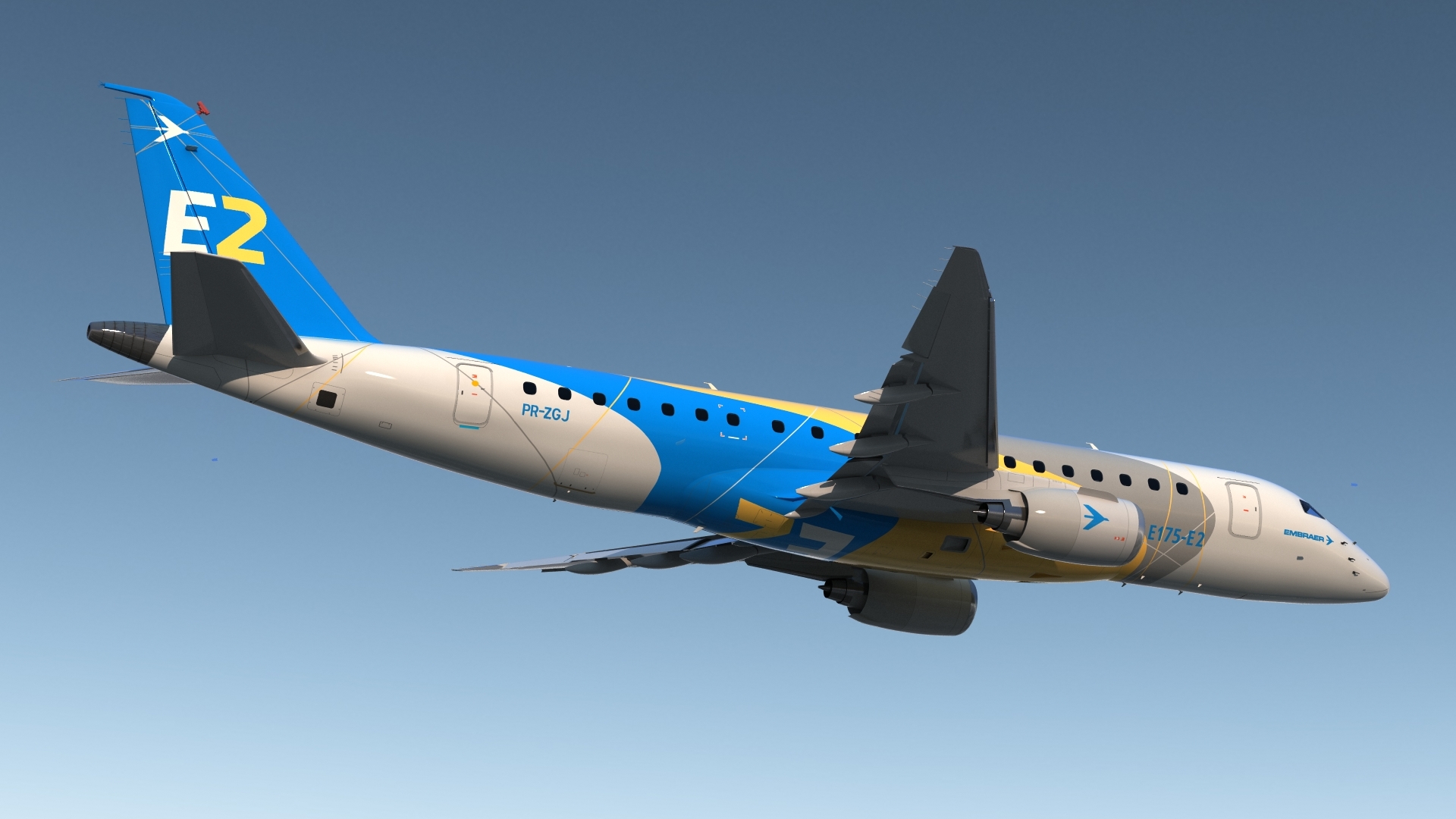 ---
---
Embraer E175-E2 made first flight
Perspective airplane Embraer E175-E2 has taken first flight. Airplane of new generation made first flight on December 12 in the sky above the plant of Brazilian manufacturer Embraer in San Jose do Campos (San Paolo state).
E175-E2 took off at 11:07 a.m. local time and flew 2 hours and 18 minutes. The airplane took off and landed with the help of fly-by-wire control system in normal mode. The crew rated performance data, quality of the flight and behavior of airplane systems.
Flight tests of E175-E2 will last 2 years more before airplane is certified and launched to the market. Earlier Brazilian aviation company has already rescheduled the launching date of this type of airplane from 2020 to 2021.
---
Totally Embraer will create three prototypes of E175-E2. First and second airplanes should undergo system, operational and aerodynamic tests while the third prototype will be furnished with interior and will be used for controlling tasks of technical maintenance.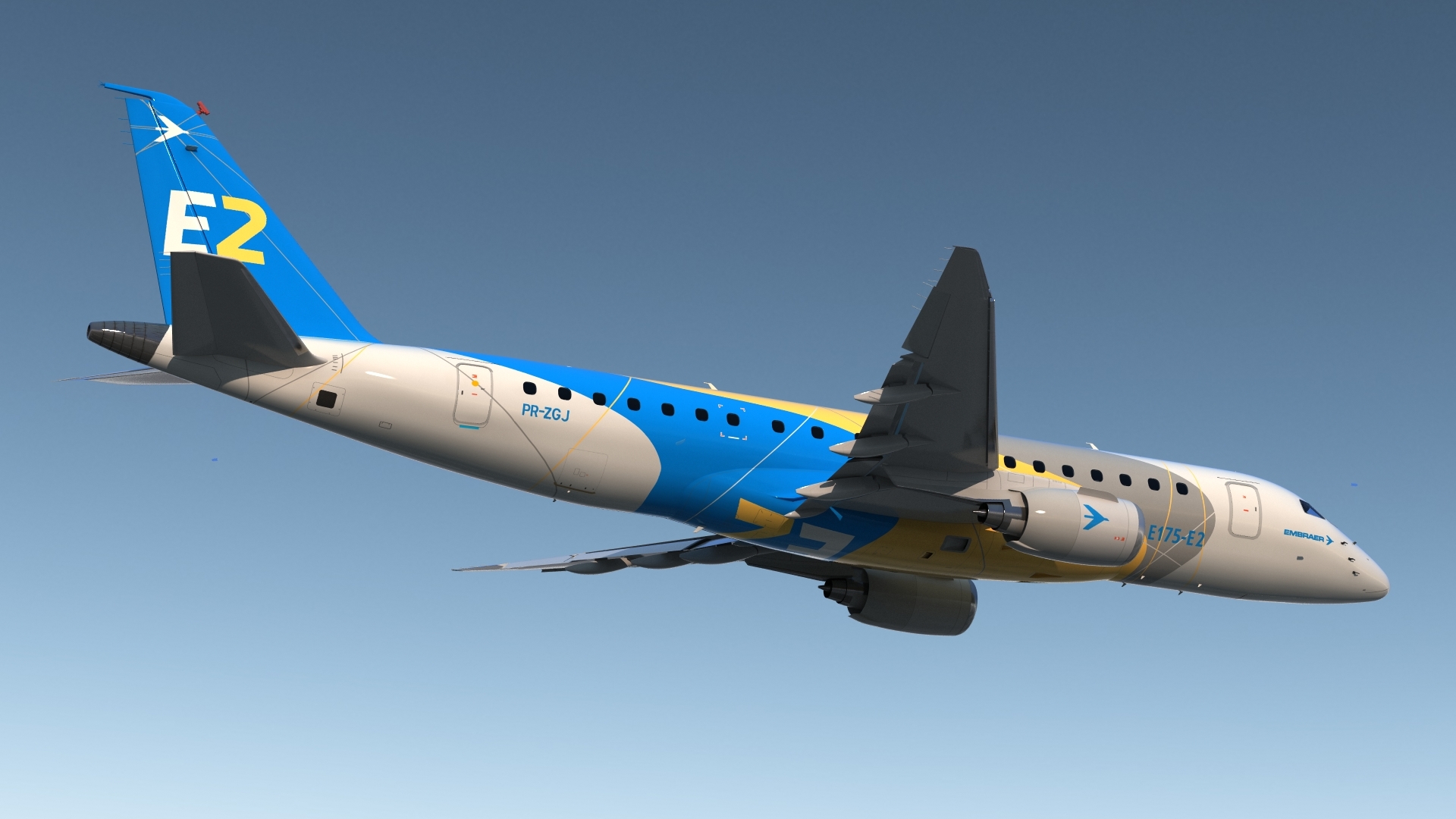 Embraer E175-E2 is the third and less capacious representative of the family of regional airplanes of the next generation E-Jets E2. As compared to E175 airplane got one additional row of seats and will be able to accommodate 80 passengers in two-class configuration or up to 90 passengers in one class configuration. Besides, in the airplane were installed 75% of new components and systems including upgraded engines Pratt & Whitney PW1700G, modified wing, landing gear and other.
It is supposed that new machines will be more fuel efficient than previous versions. According to estimations of the manufacturer economy of E175-E2 on a per seat basis of the fuel should make 16%, of the technical maintenance – 25%. Estimated flying range of the new airplane is 3815 kilometers while standard version E175 flies on 3241 kilometers distance.
Embraer declares that as well as other representatives of the new family (E190-E2 and E195-E2), E175-2 will have the longest intervals of maintenance in the category of jet narrow-body airplanes: 10 thousand of flight hours for base inspections and "lack of calendar restriction for typical E-Jet operations". It means additional 15 days of airplane operation during 10 years as compared to E175.
In October representative of Brazilian manufacturer told that stock of preliminary orders for E175-E2 already included 300 airplanes.