---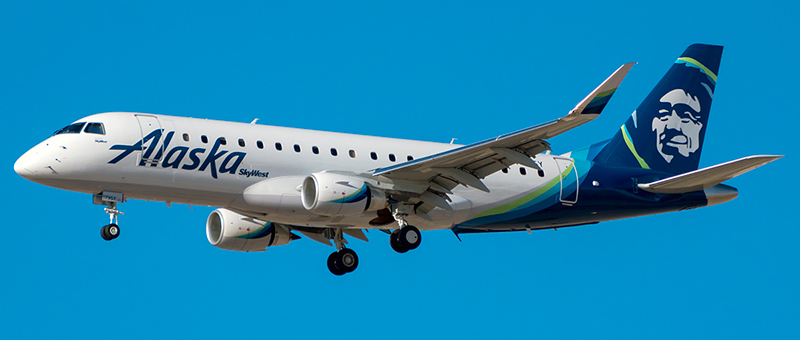 ---
---
Embraer ERJ-175 SkyWest. Photos and description of the plane
Embraer ERJ-175 was engineered by Brazilian Aviation Company together with airplane Embraer 170.
ERJ-170 and ERJ-175 have almost 95% compatibility including body of the same section and similar avionics set based on electronic equipment Honeywell Primus Epic.
ERJ-175 is elongated version with increased flying range and maximum take-off weight. The main distinctions of Embraer ERJ-175 and ERJ-170 is increased passenger capacity up to 78 (maximum – 88) persons, elongated by 1.78 meters body and increased by 1210 kilograms take-off weight.
---
First flight of ERJ-175 modification took place in the middle of 2003. Brazilian certificate was received in December 2004. Construction of Embraer ERJ-175 began in June 2003 but to August 2006 20 units were delivered and company had orders for 68 more airplanes. Exploitation of the airplane on the air lines began in 2005.
---
Photo Embraer ERJ-175 SkyWest. High quality fotos
---
Usefull information about "SkyWest"
---