---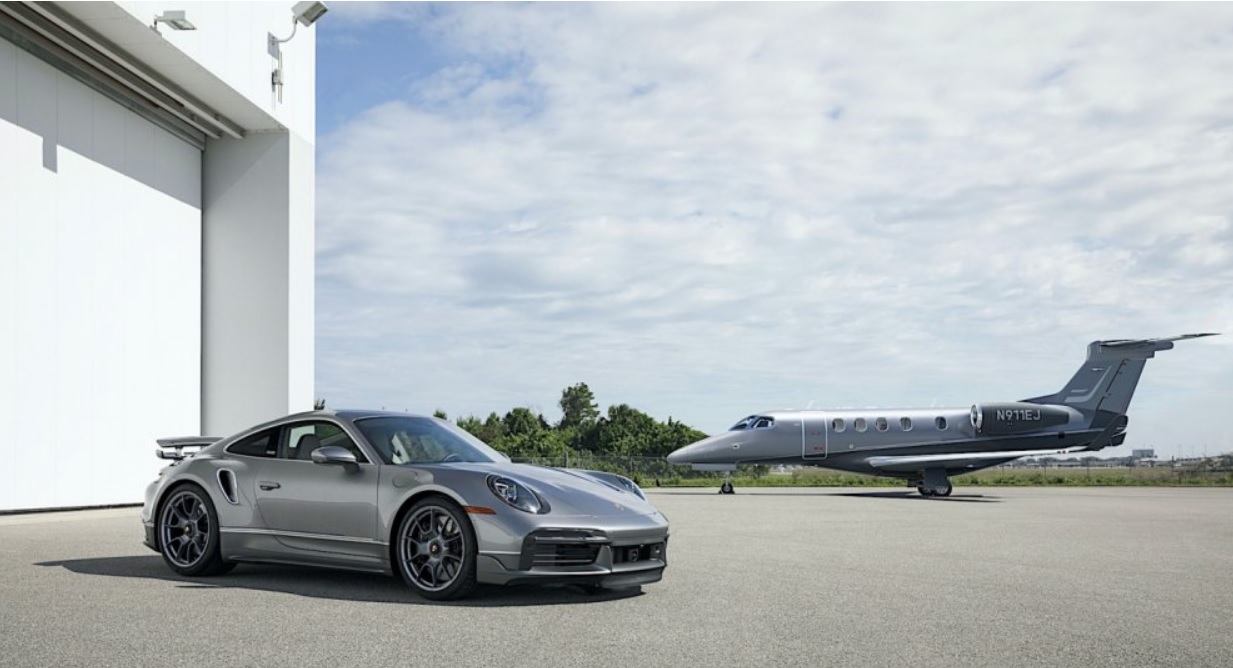 ---
---
First airplane Embraer Porsche Duet Jet landed in Florida
Already in November of the previous year Brazilian aerospace company Embraer announced partnership with Porsche in the framework of which will be constructed jet airplane and version of Porsche 911 Turbo S that corresponds to it. And eight months later first jet from social version was delivered to unknown buyer in Florida.
Common project has the name Duet and according to the words of Embraer representatives is "the first-ever true collaboration between leading aviation and automotive manufacturers".
The airplane is being created on the base of Phenom 300E that is described as "the most selling jet airplane in the world". Reference to Porsche can be found in the seats modeled after the seats of 911 Turbo S series and equipped with red seatbelt with blue accent stitching Speed Blue and safety cover made of carbon fiber.
---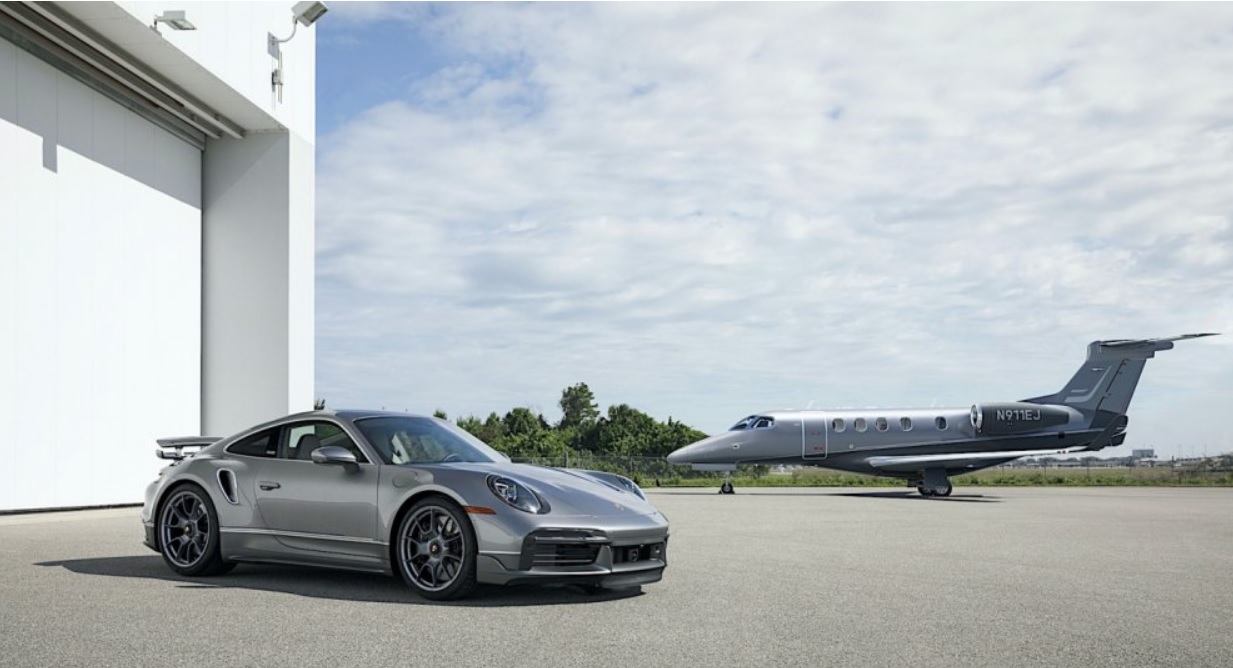 Outside the airplane and the car are colored with gloss Platinum Silver Metallic and mat Jet Grey Metallic with the strips Brilliant Chrome and Speed Blue that are applied manually.
On top of that on the seats' head rests of the airplane is lettered special logo that represents lifting force but on the head rests of the car – stylus force.
Introduction of any technical changes is not considered and both machines will remain with their serial characteristics. It means more than 600 horse forces that Porsche engine has and maximum speed 464 knots (859 kilometers per hour) that is reached by jet airplane.
Duet airplane and car will be manufactured just 10 units each however their price wasn't announced as of yet. Most likely, it will be as individual as the cars.
By the way they could be acquired in set and receive unique accessories such as individual luggage set or watch Porsche Design 1919 Globe timer UTC with titanium body.