---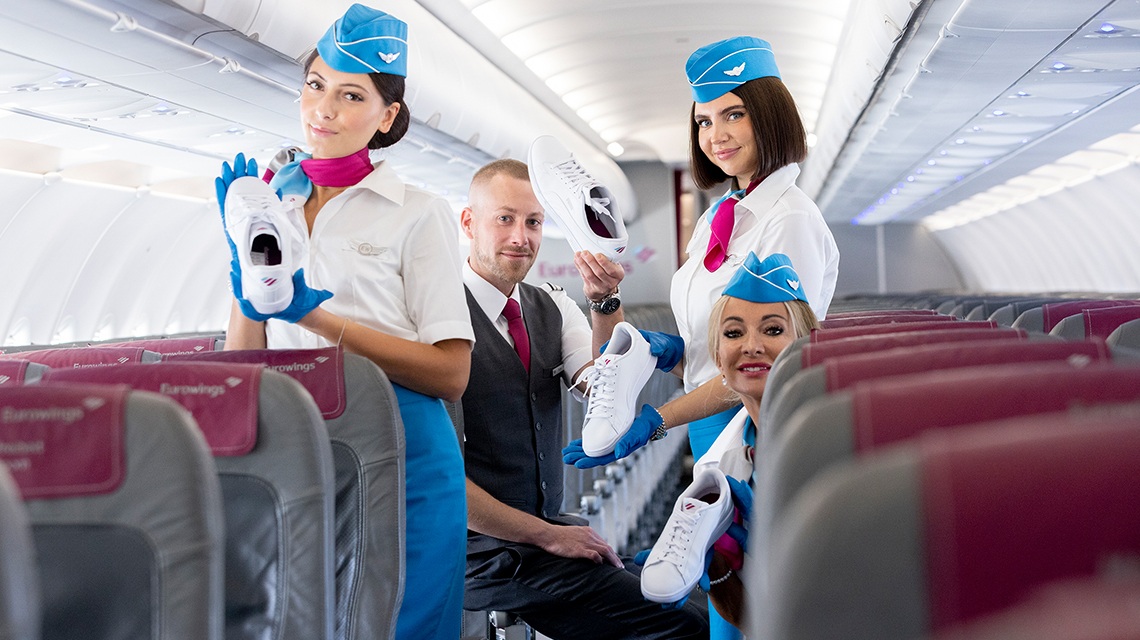 ---
---
German low-cost airline company Eurowings added sneakers to stewardess' uniform
German low-cost airline company Eurowings made sneakers Puma uniform's element for stewardesses.
Company's employees received special shoe model – it has white color and colored logo Eurowings on the tongue.
Sneakers given to flight attendants can be easily worn in the office or when going somewhere on non-official business.
---
On the airplane's board stewardesses may wear such shoes only once a week – on Fridays. These days were named in Eurowings "Sneaker Flydays". In the name are played up English name of sneakers and modified name of Friday.
For the first time sneakers were added to the uniform of the flight attendants by Ukrainian airline company SkyUp. In 2021 air carrier began to give to stewardesses Nike sneakers that they could wear on any flight.
SkyUp explained that such decision will positively influence employees' health that has to spent a lot of time on the feet.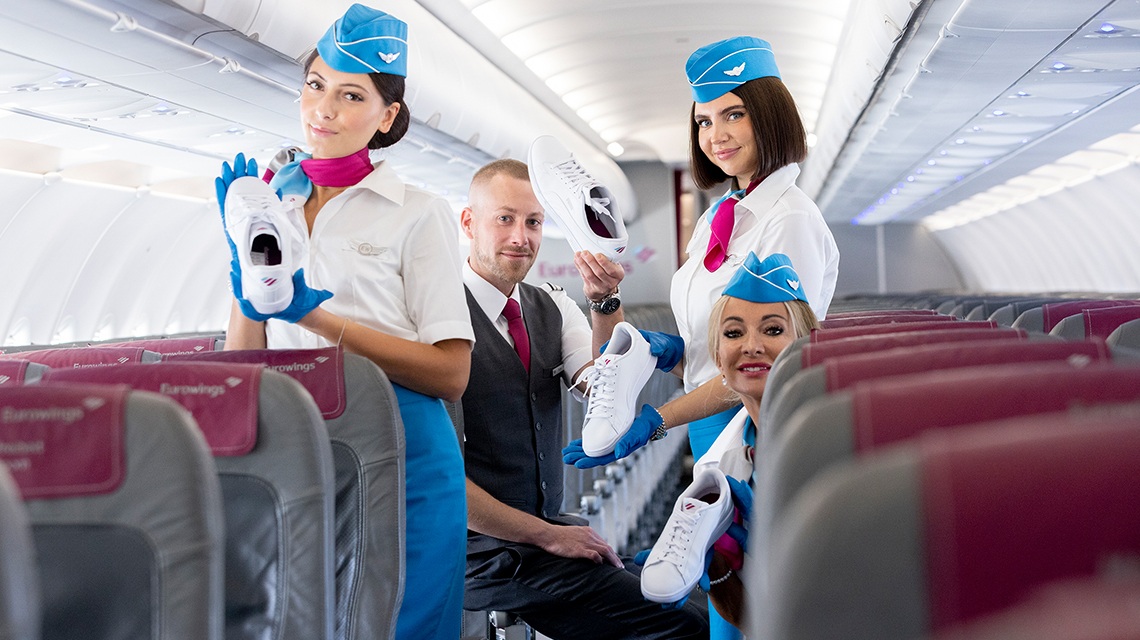 Another news from Eurowings company is that pilots of the company went on three-days strike.
Because of the strike in Germany were cancelled almost each second flight of the airline company. Pilots claimed improvement of working conditions; however, direction says that pilots were already offered everything possible.
Strike began on 00.00 October 17th and lasted till the end of October 19th. Out of almost 400 flights planned for Monday, October 17th were cancelled about 170. The strike influenced tens of thousands of passengers.
At the same time airline company Eurowings Europe and also Eurowings Discover that operate from Frankfurt-an-Mein and Munich were not engaged in the strike and worked with full load.
Pilots' trade union Vereinigung Cockpit (VC) declared that strike was announced due to unacceptability of the employer's offer regrading working conditions. VC struggles for longer rest for the pilots and shorter shifts with the reference to overload of the personnel. At the same time Eurowings accuses trade union of inexecutable claims warning that VC actions prompt company to reduce number of flights and create threat for the jobs.