---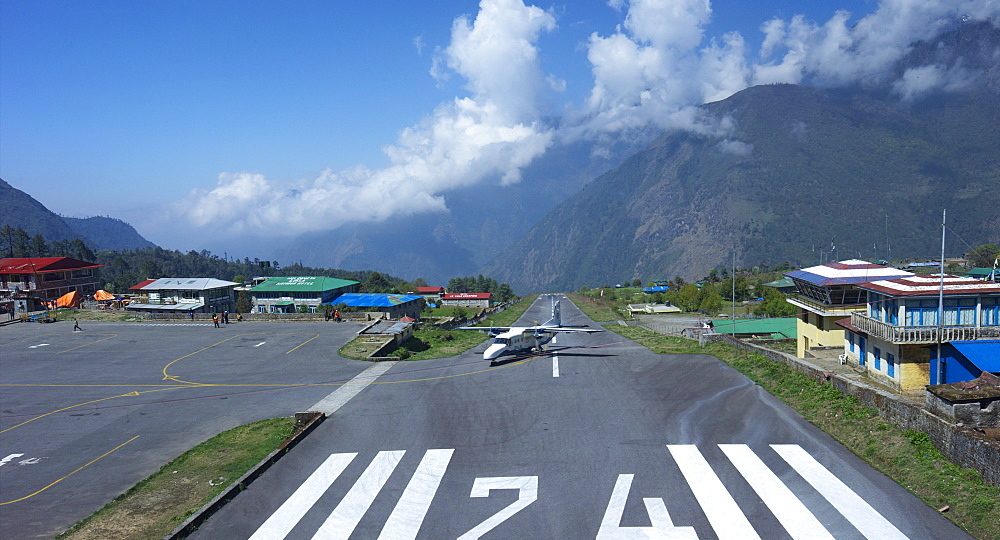 ---
---
How the most dangerous airports in the world look like?
According to statistics, airplane is the safest transport. However, many people still have fear to fly. Some people are afraid due to lack of knowledge, other are just afraid of the height, closed spaces and loss of control. Some people are scared by messages about air crashes. However most of those who are afraid to fly can calm themselves with the fact that there are even more dangerous directions where pilots cope with difficult take-off and landing.
Here are the most dangerous airports in the world.
Tenzing and Hillary airport, Nepal
This airport was named after first climbers that conquered Everest. Thanks to close location to this mountain it is popular among climbers and tourists that want to look at high mountain group. Airport is located at the height of 260 meters above sea level 12% downhill. Due to difficult landscape and grade landing and take-off here are considered one of the most dangerous. Besides mountain landscape and the length of the airport runway that is 527 meters long doesn't leave chance to maneuverer. Flight here are possible only during daytime in good weather but sometimes tourists are waiting for normal weather conditions for several days.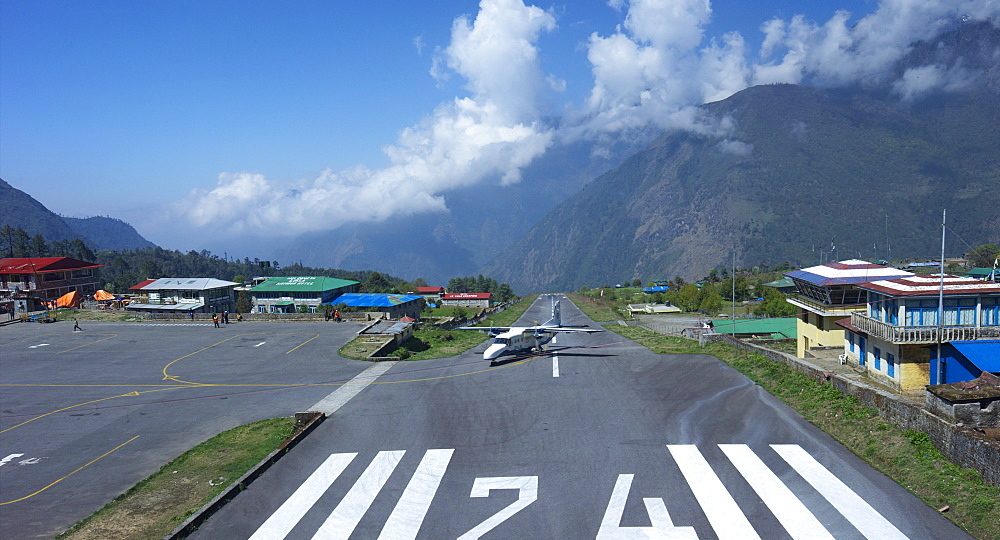 Paro airport, Bhutan
One more airport that is located in the mountains. As well as in case of the previous airport, take-off and landing here may take place only in case of certain conditions. Gateway is located in the midst of high mountains and is located at the height of 2244 meters above sea level. Till 2010 to this airport could fly only one airline company as there are no many pilots that received special training for take-off and landing in such conditions.
Cristiano Ronaldo International Airport, Portugal
In 2016 airport located in Portugal region Madeira got new name in honor of the football player who was born in the nearby city. Initially the airport had two runways both 1600 meters long. However, after air crash in 1977 was taken decision to increase their length by 200 meters. After several flights it became clear that this length is also not enough. In 2000 construction was finishes again and it was placed on concrete poles installed in the sea. Despite the fact that take-off and landing are considered here not so difficult as before the fact that runway is located on the poles thrills passengers.
---