---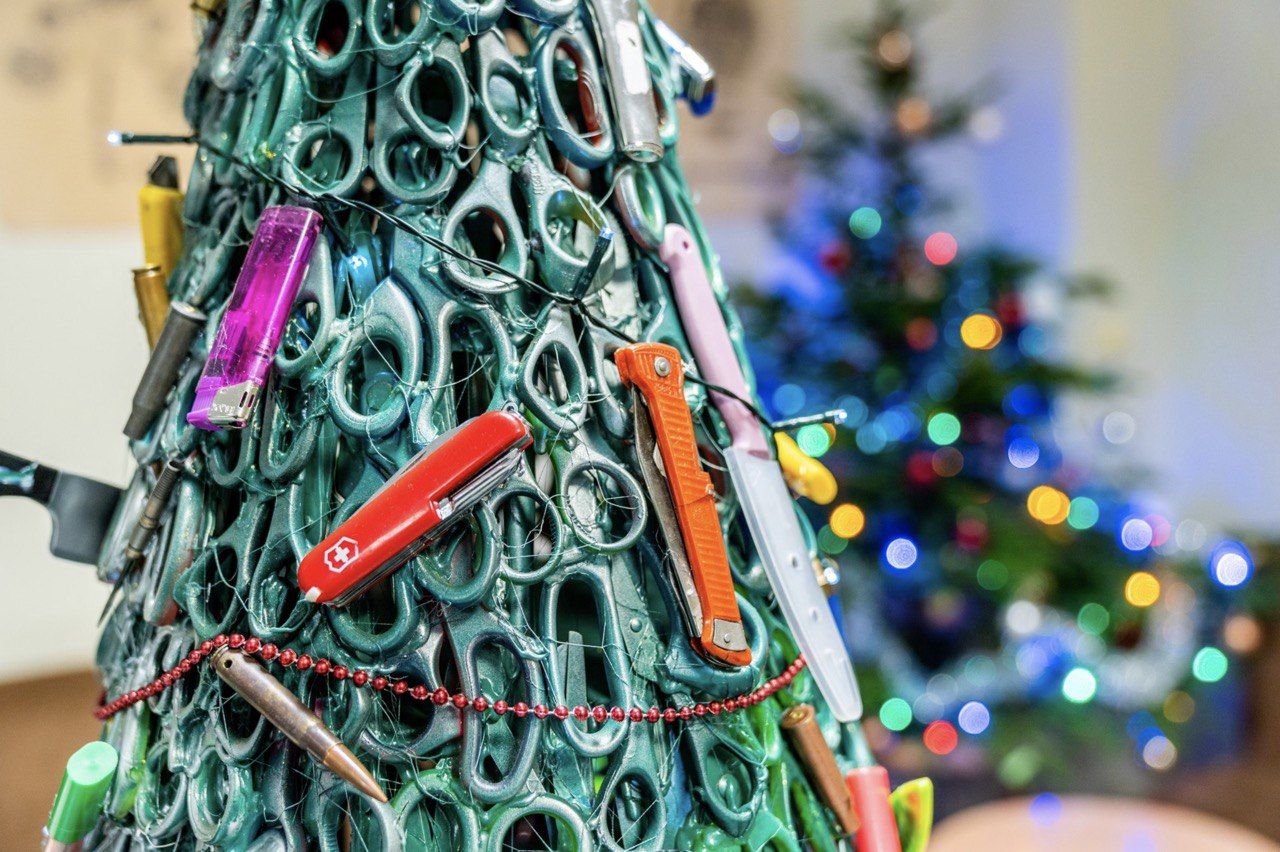 ---
---
In Vilnius airport New Year tree was made of prohibited items
Employees of the Vilnius airport created unique New Year tree during making of which were used items prohibited for transportation by airplane. Information about it was posted on the official Instagram page of the airport.
In the airport of Lithuanian capital appeared unique New Year tree. It is made of prohibited items that were confiscated during passenger control. Cigarette lighters, scissors, screwdrivers, blades, knifes, bullets – all these items are prohibited for transportation in hand luggage on the board of an airplane. And all these items confiscated from passengers got on unusual New Year tree in Vilnius airport.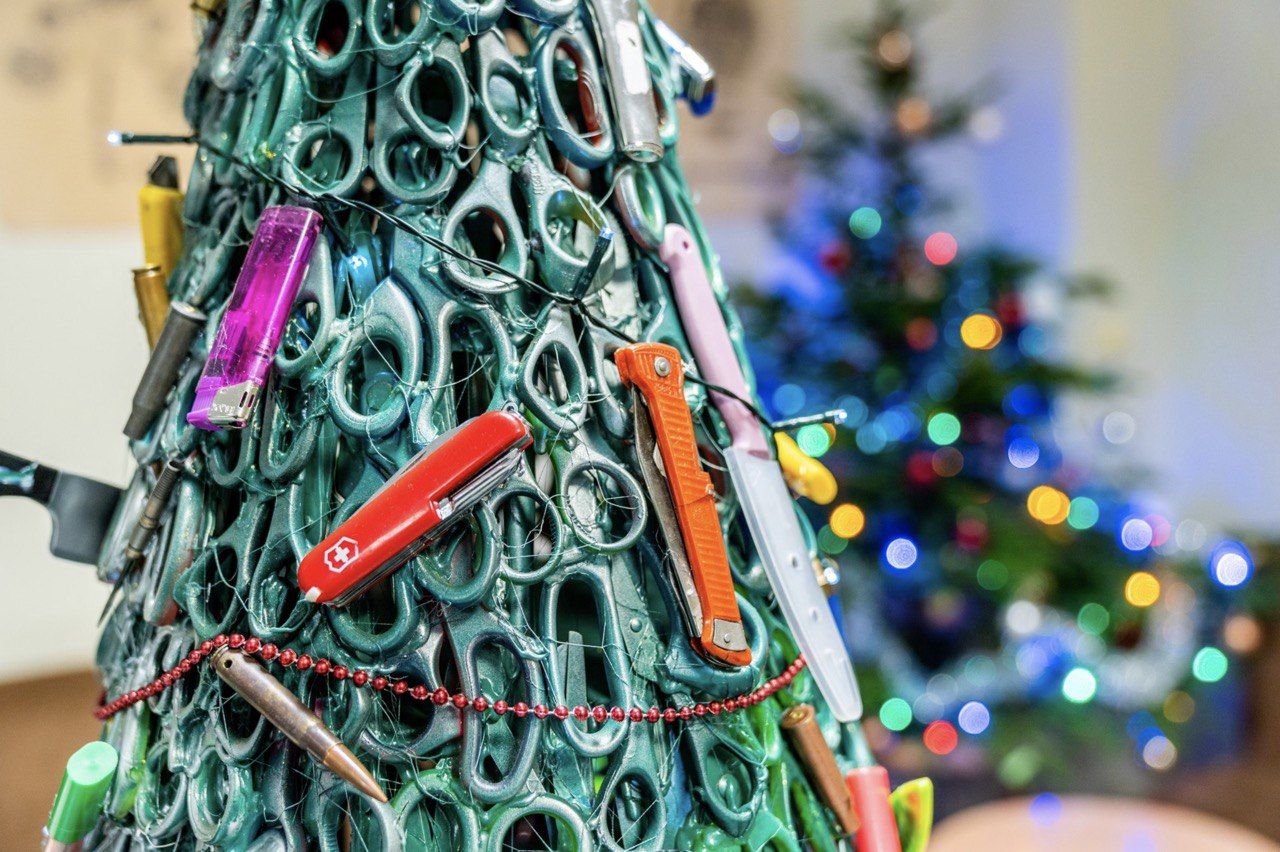 ---
Head of the security department of Vilnius airport Vidas Kshanas underlined that airport employees do not confiscate prohibited items. Passengers may leave them with see off.
But if passenger travels alone such items must be left at the airport control. As it is marked all items that decorate the New Year tree were taken from the hand luggage of passengers. With the start of the winter touristic season airport representatives ask passengers to carefully examine requirements to the baggage and hand luggage before packing bags for the next flight. Otherwise confiscated items may get to the next New Year tree.
"We are sure that you saw a lot of various Christmas trees – natural, modern, innovative and just fancy. We may guarantee you haven't seen any like this" – is marked in the message of the airport.