---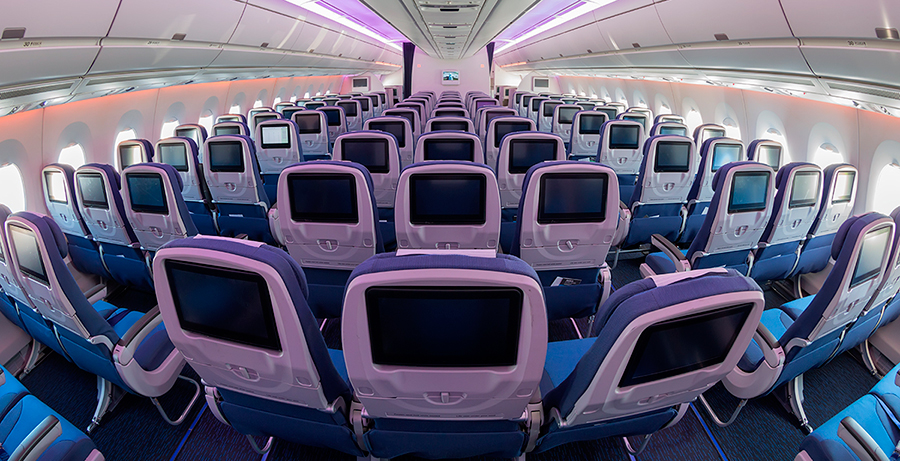 ---
---
Innovative design of Airbus A350-900 from AMAC Aerospace and Pinifarina
Absolutely new emotions that will give wide design skills of Pinifarina Company and unique experience of AMAC Aerospace in finishing of airplanes are waiting for you. Imagine how you enter the lobby of luxury hotel, drink your beverage with delight and then you just have rest on a comfortable sofa surrounded by greenery. Imagine how you have dinner with a sunset view on the sea shore and then are watching movie on a big screen. And now open your eyes: you are on the board of Airbus A350-900.
AMAC Aerospace and Pinifarina showed innovative concept of airbus A350-900 that will turn around passengers' imagination about the flights. Concept was inspired by diversified experience of Pininfarina design from marine interior to architectural projects. The goal was to create comfortable and cozy space so passengers can forget that they are on the board of an airplane.
At top of mind are desires of travelers: this aircraft may meet any requirements during the flight whether it is rest, work, and food, entertaining talks and even holding meetings. In the multifunctional cabin that takes into consideration modern way of life, personal and work space fuses.
---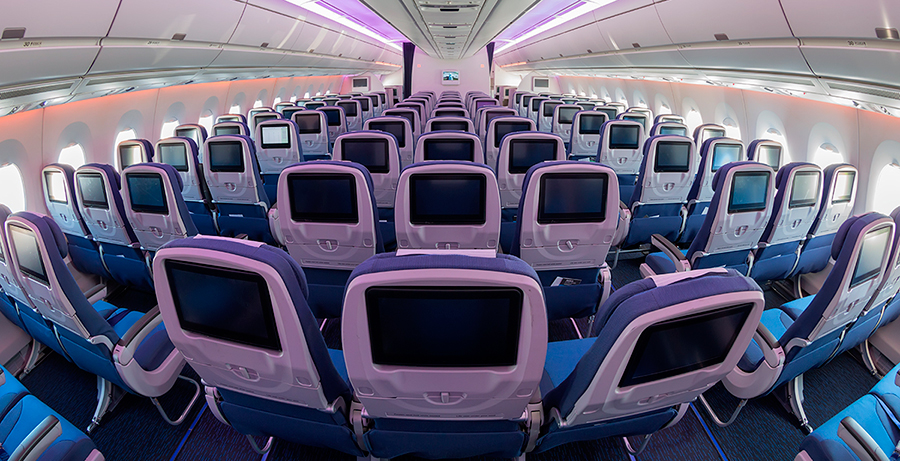 This idea is realized in business lounge of the cabin that represents unique open space joint by smooth line that vivifies various zones. In the welcome area the guests are met by a small bar. Then the line will bring passenger to rest area similar to a cozy capsule: guests will roll in soft sofas with a view to a huge transparent screen that can be used as screen of a projector or just to enjoy beautiful views. The last room of business class is a joint zone that may serve as a place for holding meetings and a green place with lounge chairs where passengers may just take rest.
The main specialty of AMAC Aerospace is engineering, manufacturing and assembling of the most sophisticated customized cabins in the world. All airplanes that are manufactured on AMAC plant in Basel (Switzerland) are elite machines engineered to serve sophisticated clients. During not long history AMAC already made 20 projects and is leader of the market in creation unique interiors for the most pretentious customers. The work is made on an universal court where practically entire manufacturing process is organized by own forces and detailed inspections are made by AMAC quality control inspectors and competent authorities in aviation area of various countries.