---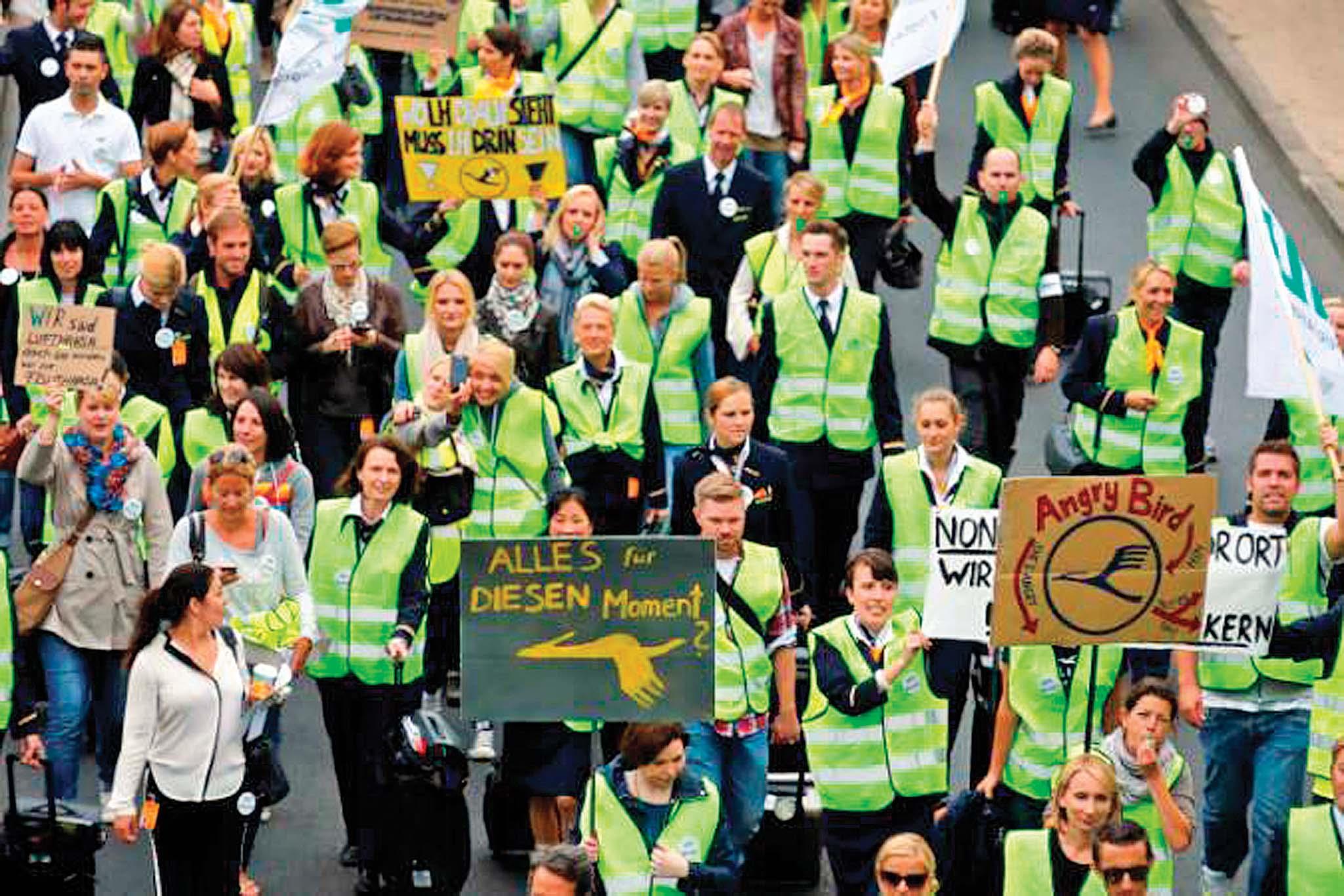 ---
---
Lufthansa cancelled 1,3 thousand flights because of the strike
German Airline Company Lufthansa informed about cancellation on Thursday and Friday of total about 1,3 thousand flights because of the strike of their flight stewards and pilots.
"Will be made 2,3 thousand out of 3 thousand flights (on November 7th) and 2,4 thousand out of 3 thousand (on November 8th) fights of Lufthansa group" – says Twitter of Lufthansa press service.
Passengers are recommended to check flight status in advance on the web-site of the Airline Company. Inconveniences affected almost 200 thousand people.
---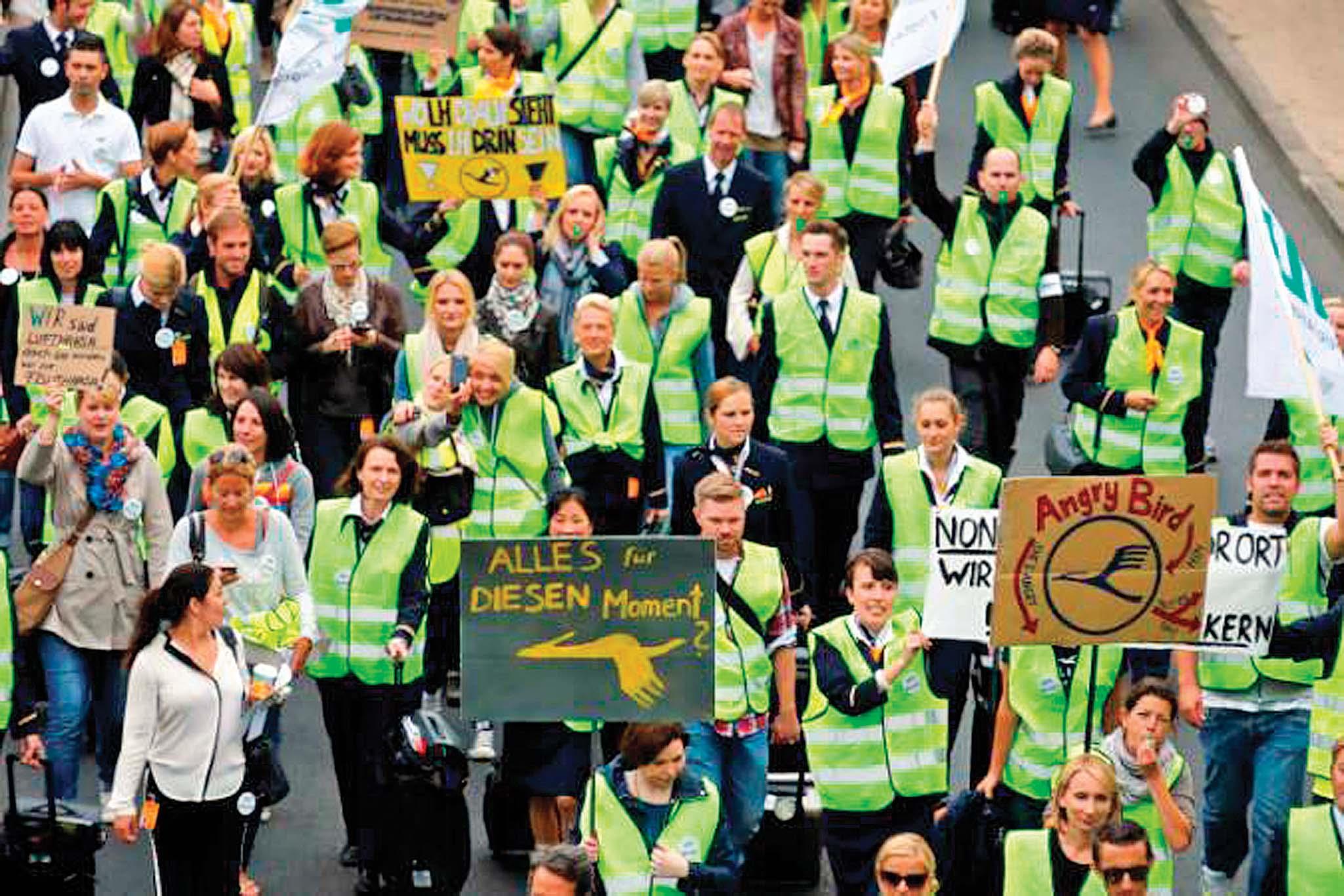 Earlier this week trade union of flight stewards, UFO declared that will start 48-hours strike that will affect, mainly Lufthansa flights that depart Germany. On Friday, November 8th near Lufthansa head office not far from Frankfurt am Mein airport was planned mass demonstration of flight stewards. Strike participants intended to express their discontent with refuse of the Airline Company's management to discuss salary increase of the flight attendants.
Earlier on Wednesday industrial dispute tribunal in Frankfurt am Mein rejected claim of Lufthansa management to introduce judicial restraint on strike and found legal planned striking of the flight attendants.
In October employees of four Airline Companies that enter Lufthansa group – Eurowings, Germanwings, SunExpress and CityLine were striking and the flights in the airports of Berlin, Hamburg, Munich, Frankfurt am Mein, Dusseldorf and Cologne have been cancelled.