---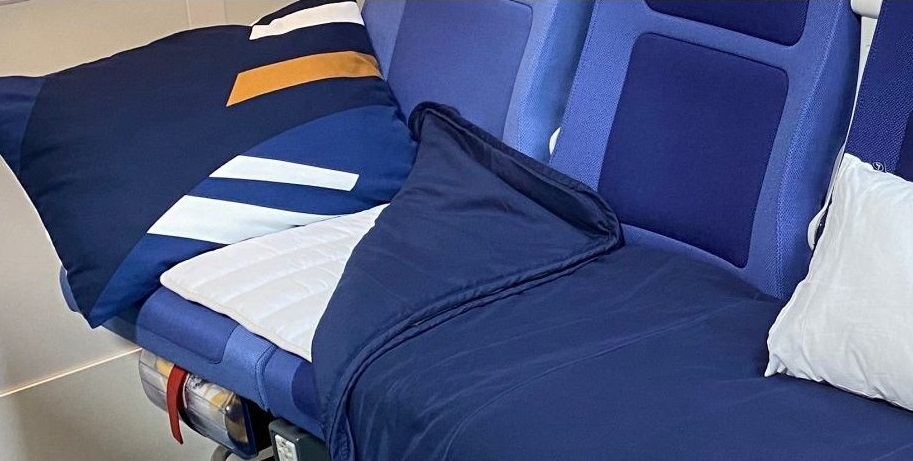 ---
---
Lufthansa will have sleeping accommodations in the economy class on a regular basis
German airline company Lufthansa announced appearance from August 2nd on regular basis sleeping accommodations in the economy class on long-haul flights.
During payment of the fee from 159 to 229 euro for one flight passenger may come into possession block of three or four seats, mattress, pillow and plaid like in business class.
Safety in case of turbulence will ensure special belts that fix passenger in lying position.
---
Sleeping row of the seats can be registered only at the registration desk or at the boarding gate in case of vacant seats. Totally new service may be availed by up to three passengers on each route.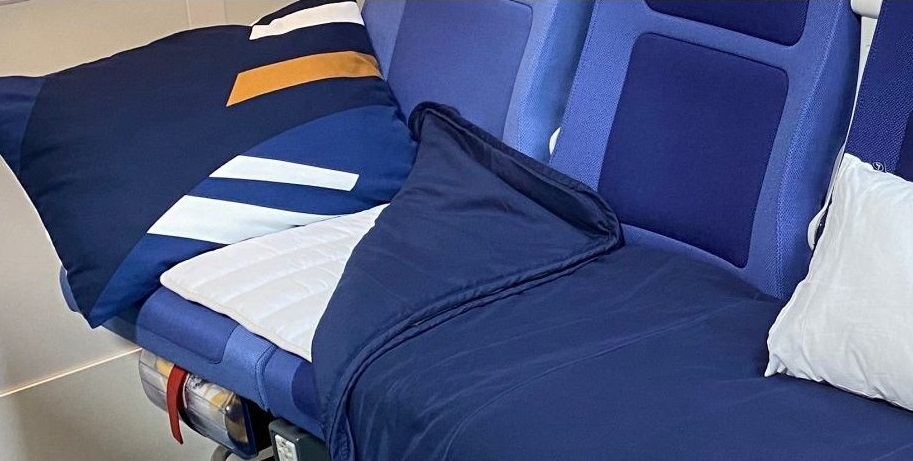 The row of the seats for sleeping can be ordered on the routes with flying endurance more than 11 hours. These are routes from Germany to Russian Far East, West coast of USA, Central and South America or South Africa.
In test mode Lufthansa sold sleeping seats in the economy class during several weeks at the end of 2020 on the route between Frankfurt and San Paolo on the background of reduction of airplanes' loading due to restrictions on travels. Airline company informed that they received many positive reviews.
Till this moment in lying position on the long-haul flights could fly only passenger of the Lufthansa first and business class. Seats in such cabins fold-out into horizontal bed.