---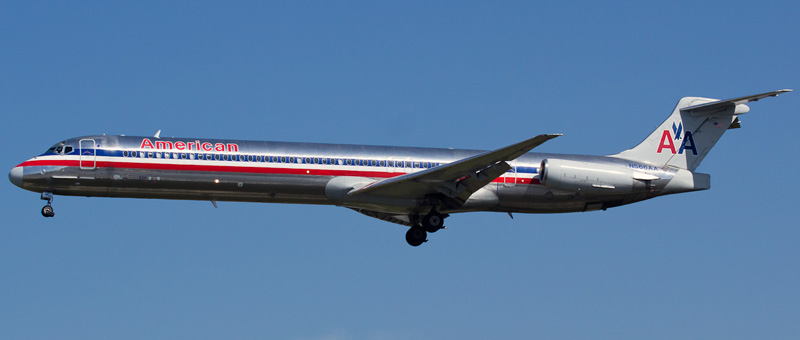 ---
---
McDonnell Douglas MD-83 American Airlines. Photos and description of the plane
"American Airlines" operates 28 aircrafts McDonnell Douglas MD-83.
MD-83 is medium-haul passenger airplane developed by American aviation company McDonnell Douglas. The Company began to develop MD-83 aircraft in January 1983. From versions it differs in increased gross weight and big fuel range. This has required beefing-up of the wing cover and body, installation of new undercarriage strut and beefing-up of cabin's floor longitudinal.
First airplane began to go through flight tests on December 17th 1984. In October 1985 certification was finished and in November first aircraft was launched.
---
First MD-83 were produced with gross weight of 67.8 tones but in November 1985 version with gross weight 72.6 tones was certified.
This modification is produced from 1985. To the beginning of 1997 about 230 airplanes were constructed.
More about age of the each airplane:
McDonnell Douglas MD-83 +
---
Photos of McDonnell Douglas MD-83 American Airlines. High quality fotos
---
Usefull information about "American Airlines"
---