---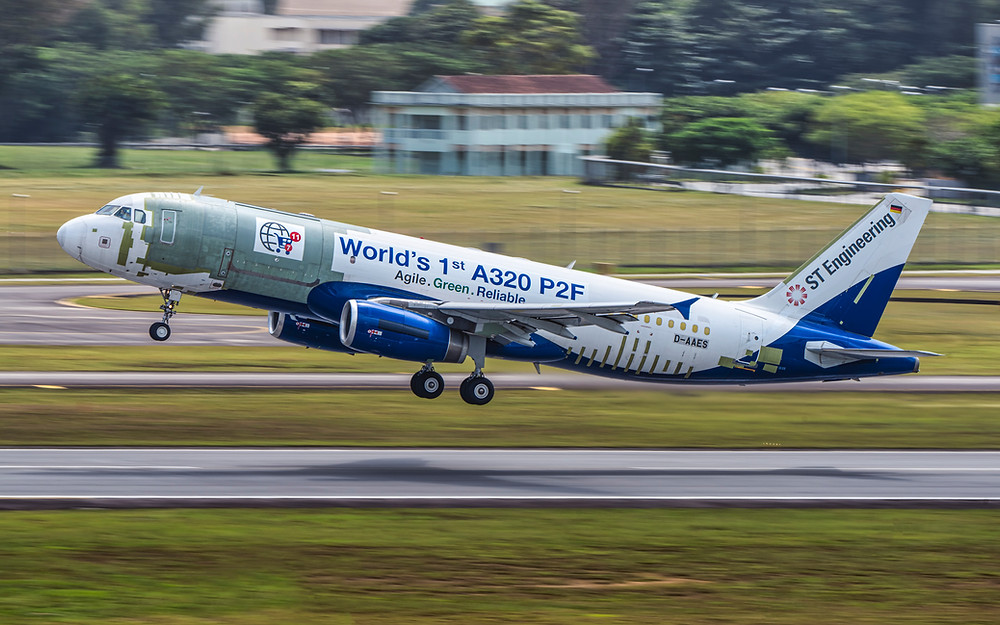 ---
---
New project of Airbus airplane conversion into freight version was realized
EASA has certified converted narrow-body freighter A320P2F.
Elbe Flugzeugwerke (EFW) joint venture of Singapore ST Engineering and Airbus got additional certificate of EASA type for narrow-body airplane Airbus A320P2F converted from passenger into freight version. STC-certificate of the European Aviation Safety Authority was received approximately three years after the first flight of the new freighter.
This is not first EFW project on converting Airbus passenger airplane into freight version. Back in 2012 was launched program on conversion of wide-body airplanes A330-300 (named A330P2) but in February 2020 was received additional certificate of the freighter type based on A321 that received the name A321P2F.
---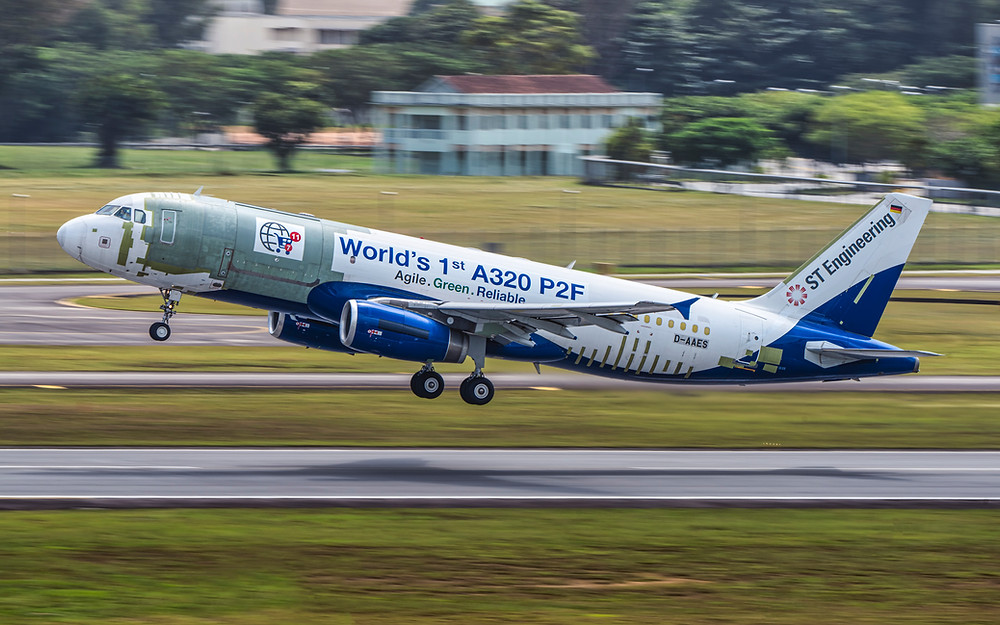 Airplane A320P2F may accommodate 11 palettes on the main deck and seven – on the lower; total useful capacity of he converted airplane makes 160 cubic meters. Just to compare: longer A321P2F accommodates 14 and 10 palettes on the main and lower decks correspondingly. Constructively A320P2F differs from its elongated fellow with the passenger doors that have been kept but deactivated. On A321P2F they are removed and blanked off. Besides, on A320P2F sections of the main bulk cargo door and the doors for the crew access are combined but, on the airplane, A321P2F two-meters space was left.
The main A320P2F is intended for the Astral Aviation company that is based in Nairobi (Kenya); the lessor became Emirate Vaayu Group.
Activity of converting Airbus airplanes in the framework of joint venture EFW became the key business for ST Engineering, especially with the beginning of pandemic and demand increase on freight capacities at the same time.
ST Engineering declares that its' slots for reequipping wide-body A330P2F are booked till the end of 2024 but slots A321/A320P2F – till the middle of 2024. This year will be launched new conversion lines in Guangzhou (PRC) and Mobile (Alabama state, USA). Increased production capacities allow EFW to bring number of the slots for reequipping Airbus airplanes to 60 to 2024.