---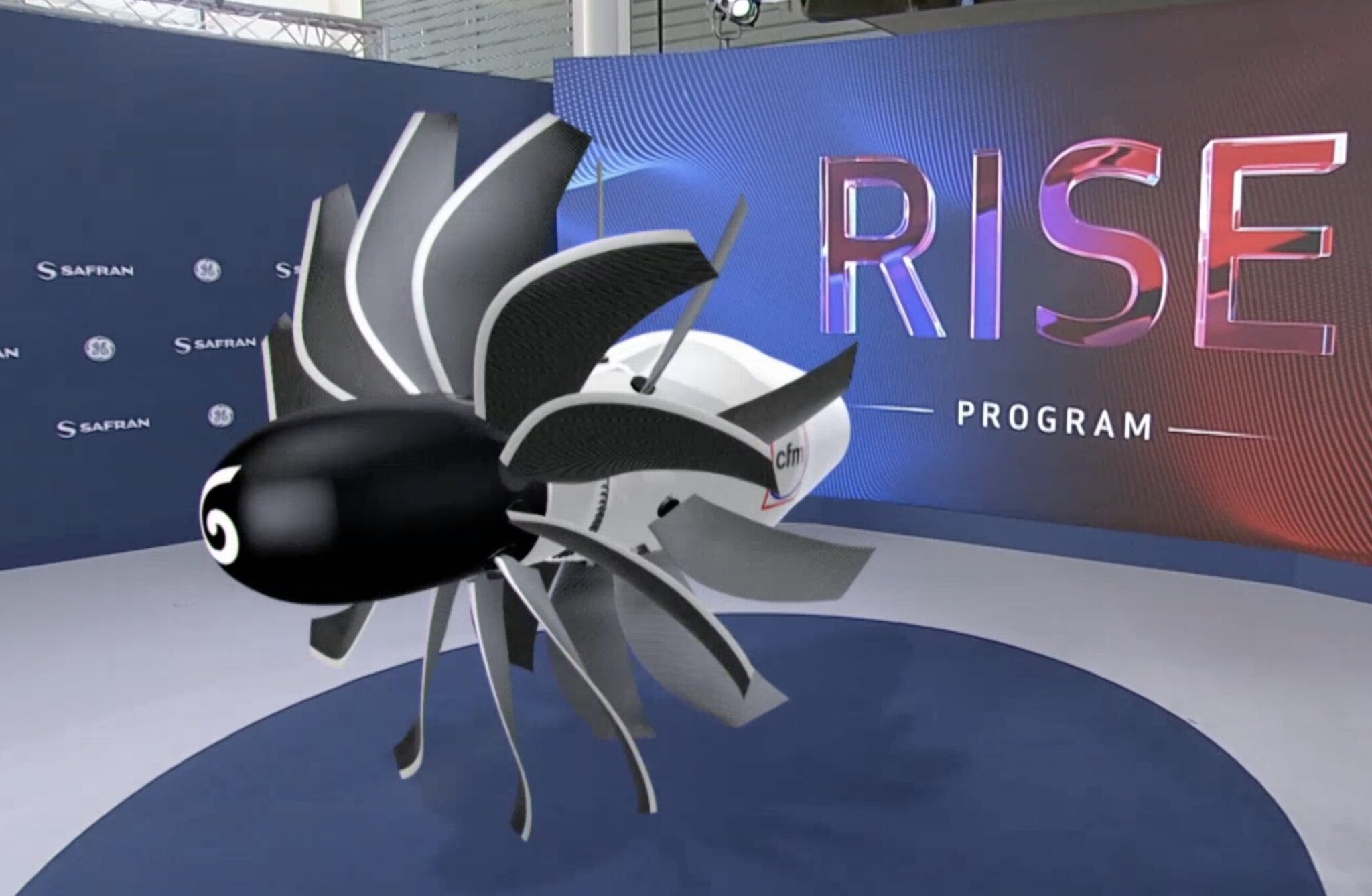 ---
---
Project of CFM engine with open rotor is aimed to advanced developments of both companies Airbus and Boeing
Propfan engine engineered in the framework of RISE program is quite real variant to replace modern turbofan-type jet engine LEAP.
Moving into strategic direction of sustainable development aviation stands in front of necessity to cardinally improve energy efficiency. Despite the risks CFMI company considers that the plan of engineering the engine of next generation with open rotor that it has recently revealed will help to complete this task.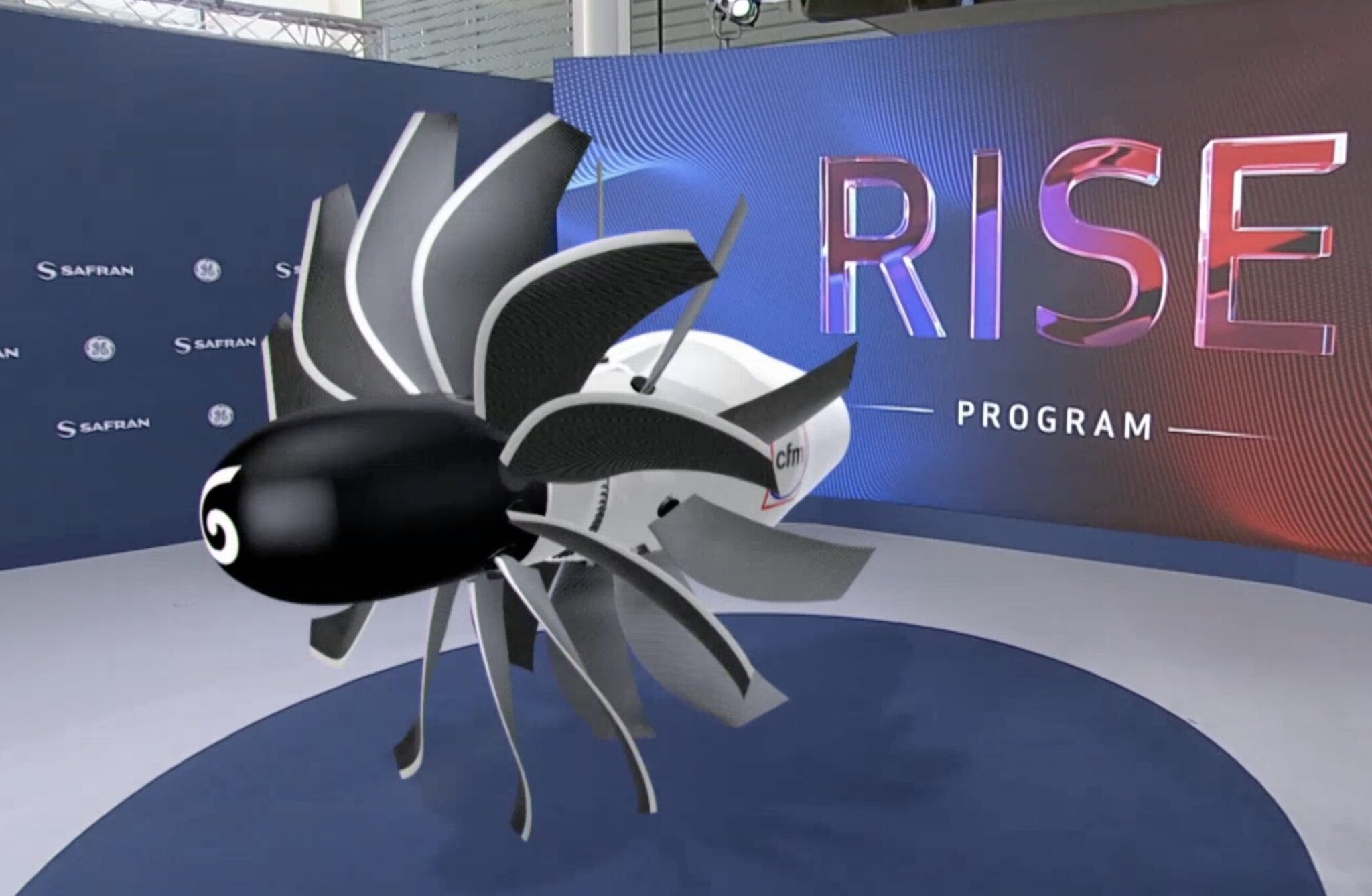 ---
CFM International company, famous joint venture of giant engine manufacturers GE Aviation (USA) and Safran (France) launched large-scale program of developing new technologies the result of which should become creation and introduction into service in the middle of 2030's new generation of fuel efficient non nose over – propfan engines. They should fit perspective models of the airplanes both for Airbus and Boeing that placed stake on essentially different fuel types: European aircraft manufacturer is seriously studying opportunity to apply hydrogen fuel, American aircraft manufacturer stakes on renewable energy sources (ecological fuel SAF).
Concept of propfan engine with open rotor allows to improve significantly (measures with double figures) measures of its efficiency at the expense of significant increase of bypass ratio and reduction of the degree of compression. This development is part of new initiation "Revolutionary Innovation for Sustainable Engines", shortly – RISE in the framework of which CFMI is researching emerging technologies of engine building.