---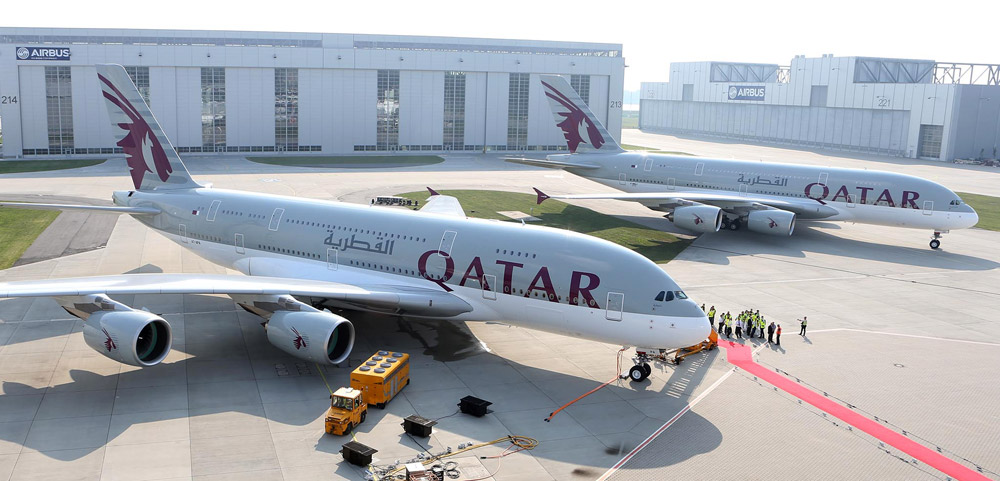 ---
---
Qatar Airways resumes operation of Airbus A380 to increase transportation capacities before peak winter season. Part 2
A350 remain on the ground due to speeded deterioration of the body surface of these airplanes under paint coating. The reason of the metal deterioration is still not cleared up and remains unsolved matter between Qatar Airways and manufacturer.
According to Qatar CEO, the difficult decision that Qatar Airways has taken reflects severity of the problem with condition of A350 airplanes. It is short-term measure urged first of all to help us balancing our commercial needs. It doesn't mean resumption of operation on permanent basis of our A380 fleet which at the beginning of the pandemic company refused in favor of more economy two-engine airplanes.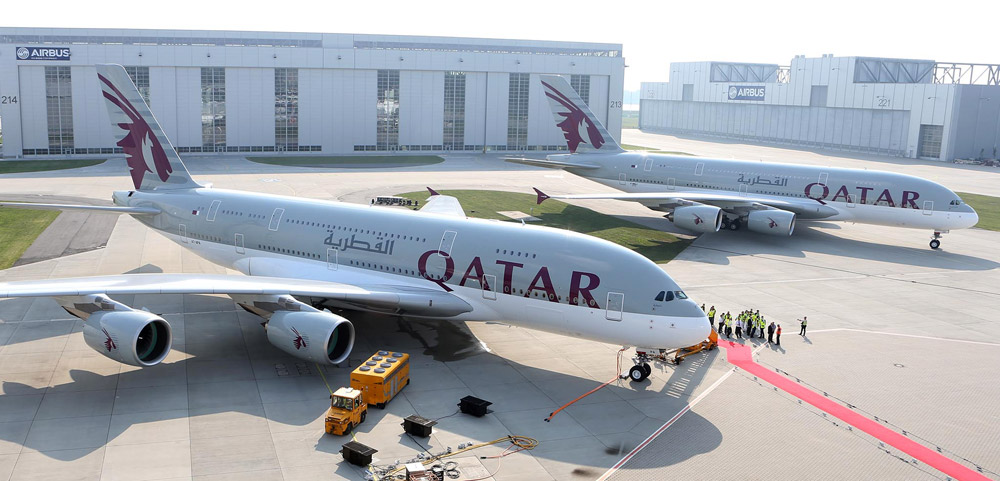 ---
One of the main active assets of Qatar Airways is its' air fleet that includes various models of the airplanes and that provides high level of flexibility for the company. Company doesn't depend on certain type of the airplane and has possibility to balance its commercial requirements with liabilities to guarantee correspondence of the fleet with environmental standards in each particular moment of time.
Both today and in the future company remains committed to the search of alternative decisions to satisfy consumer demand and to support the highest level of ecological sustainability and quality of serving passengers.
Company still strongly urges Airbus to put priority on investigation and determination of the initial cause of the problems appeared with A350 and guarantee that at the earliest convenience airline company will be offered constant decision that allows eliminating both defects and their cause.