---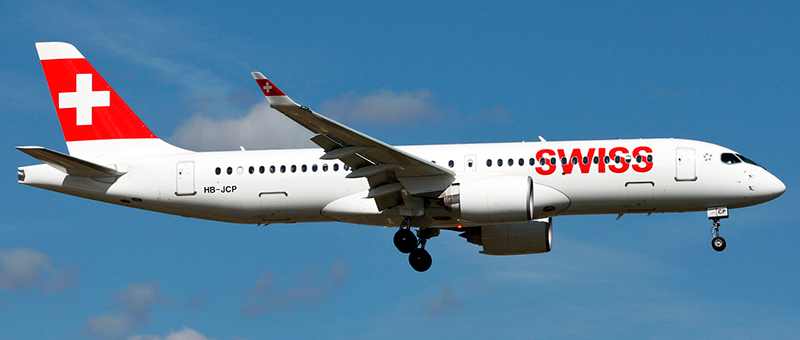 ---
---
Seat map Airbus A220-300 "Swiss Airlines". Best seats in the plane
Airbus A220-300 operated by Swiss Airlines offers 145 seats of two classes.
Seat map of the Airbus A220-300

Business class offers 30 recliner seats. These seats are located in the first 11 rows and have 2-3 configuration. C and E seats of the rows 1-6 are blocked. The noise from the galleys and lavatory located in front may cause discomfort to passengers of the seats of the first row.
---
Due to the exit row located behind the seats of the 11th row have limited recline.
Behind the exit row 18 rows of economy class seats are located. The seats have 2-3 configuration, so there are totally 115 seats here. The seats of the 12th row are considered the best seats. Passengers of these seats will feel comfortable thanks to extra legroom and personal space because the seats in front have limited recline.
The only disadvantage of the seats 29C and 29D is proximity to the lavatory and galley area.
Limited recline, reduced personal space and noise from the lavatories and galleys located behind make the seats of the 30th row bad seats.
---
Usefull information about "Swiss Airlines"
---