---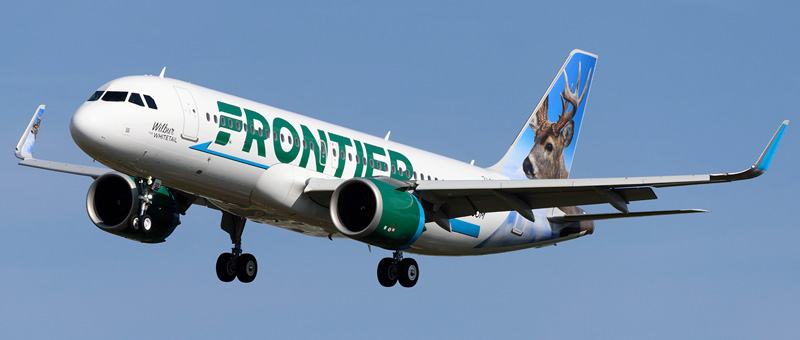 ---
---
Seat map Airbus A320neo Frontier Airlines. Best seats in the plane
This version of Airbus A320 may accommodate 168 passengers.
Seat map of the Airbus A320neo

This airplane offers 36 seats of stretch type and 132 seats of economy type.
---
First 4 rows of seats represent seats of stretch type. Passengers of these seats will be able to take advantage of some extra legroom. Passengers may choose these seats at time of check-in or at the airport.
As the tray tables of the seats of the 1st row are located in the armrests the width of these seats is reduced a little. Also these seats have no floor storage during take-off and landing.
The main disadvantages of the seats of the 10th row are as follows: limited legroom and cold by the exits during the flight.
The seats of the 11th and 12th row are also the seats of the stretch type. Passengers of the seats of the 11th row can get cold during the flight by the exits. At the same time these seats offer extra legroom.
Extra legroom makes the seats of the 12th row the best seats.
Passengers tend to congregate in the area of the seats 27C, 27 D and of the seats of the last 28th row while waiting to use lavatories and thus causing discomfort to passengers of these seats.
Useful information about "Frontier Airlines"
---