---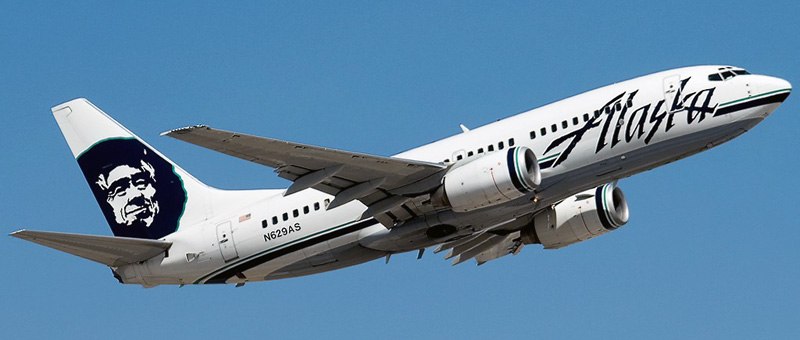 ---
---
Seat map Boeing 737-700 "Alaska Airlines". Best seats in the plane
Boeing 737-700 operated by Alaska Airlines may transport 124 passengers in two classes.
Seat map of the Boeing 737-700 (737)

First class consists of 3 rows of seats that have 2-2 configuration.
---
The seats of the first row have the following disadvantages: lack of floor storage during take-off and landing, close location of the galley and limited legroom.
Economy class may transport 112 passengers.
The seats of the economy class are divided from the first class with a curtain thanks to which the seats of the 6th row offer extra space for passengers' legs. As the tray tables are in the armrests the width of these seats is reduced a little. Also passengers of these seats may store small bags under the seats of the first class located in front.
Missing windows is the main disadvantage of the seats 9A and 9F.
Because of the exit row located behind the seats of the 15th row are less reclining.
As the seats 16BC and 16DE are located between two exit rows, these seats have extra legroom and are not reclining.
Behind exit row the last section of economy class seats is located. The best seats on the airplane are considered the seats of the 17th row. Passengers of these seats will take advantage of extra legroom provided by exit row located in front and missing windows seats.
Passengers tend to congregate in the area of the seats 27C and 27D causing discomfort to passengers of these seats and of the seats of the last 28th row. In addition the seats of the 28th row are not reclining.
Usefull information about "Alaska Airlines"
---