---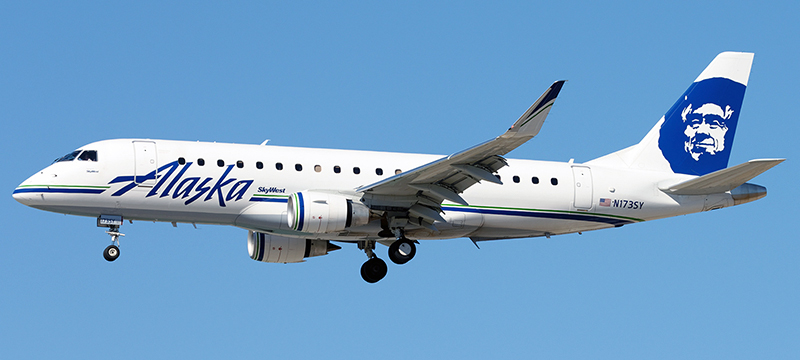 ---
---
Seat map Embraer ERJ-175 "Alaska Airlines". Best seats in the plane
Embraer E175 operated by Alaska Airlines may accommodate 76 passengers.
Seat map of the Embraer 175 (E75)

This airplane offers seats of three classes: first, premium and economy.
---
First class offers 12 recliner seats. These seats are located in 4 rows and have 1-2 configuration. Location of the lavatory and galley in front of the seats of the 1st row may cause discomfort to passengers of these seats.
Behind the seats of the first class 12 premium class seats are located. These seats may be chosen for extra charge.
Passengers of of the seats of the 6th row will take advantage of extra space for their legs. At the same time these seats are narrower than standard because the tray tables are in the armrests making them immovable.
The last 13 rows of the airplane are the seats of economy class. These seats have 2-2 configuration, so there are totally 52 seats here. All these seats are standard. Only the seats of the last 21st row are considered bad seats due to limited recline and the noise from the galley and lavatory located behind.
Usefull information about "Alaska Airlines"
---