---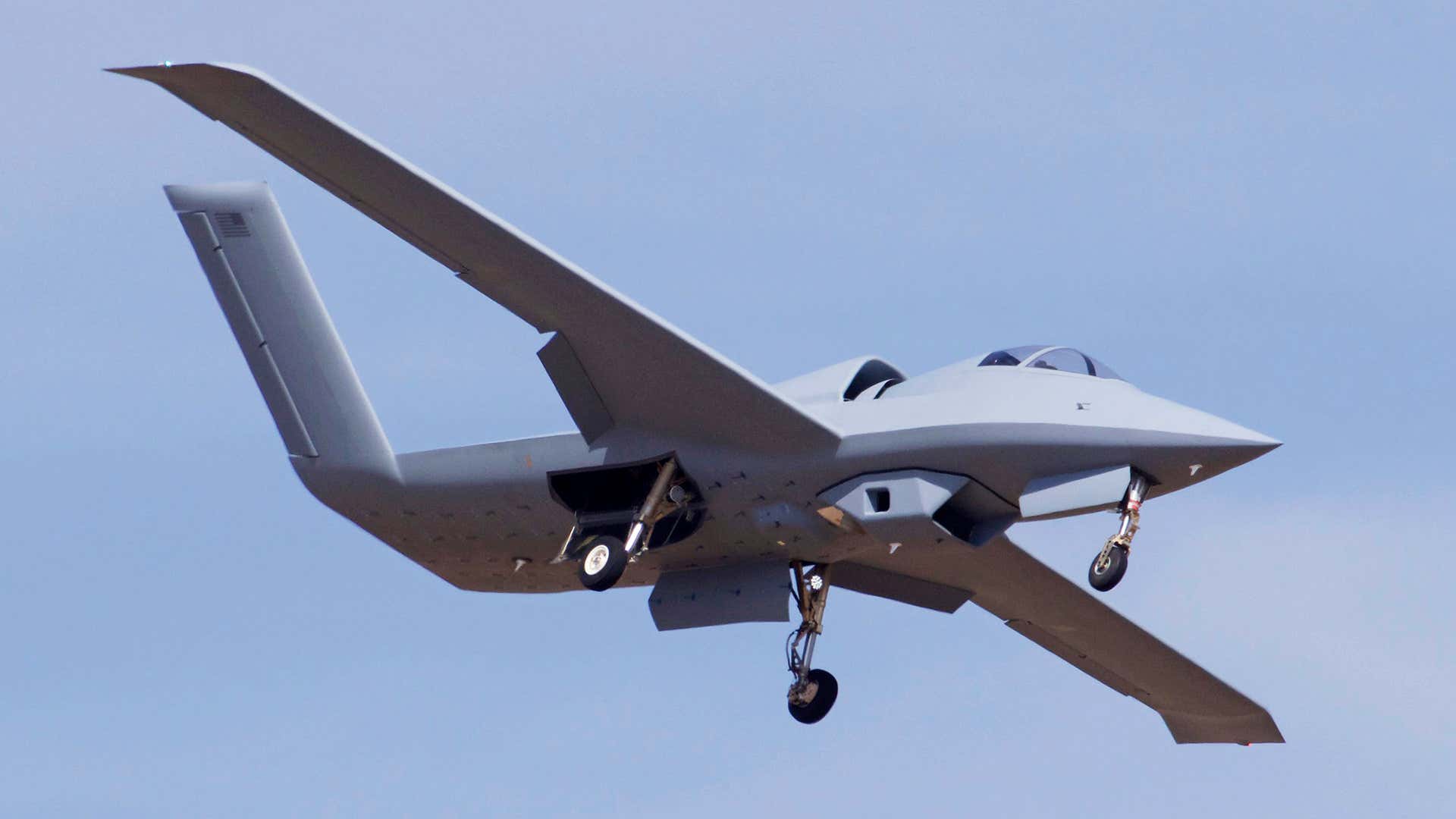 ---
---
Secret airplane was tested with mysterious container
American photograph Steve Lee captured moment of testing experiment jet aircraft Model 401 "Son of Ares" manufactured by Scaled Composites company.
Military expert Tayler Rogoway was surprised by strange container on the bottom of the body on the fore body of the airplane: it is quite possible that it may be used for laser installation.
The moment of airplane's landing was captured in the area of aerospace center Mojave in California at the end of October, The Drive informs.
---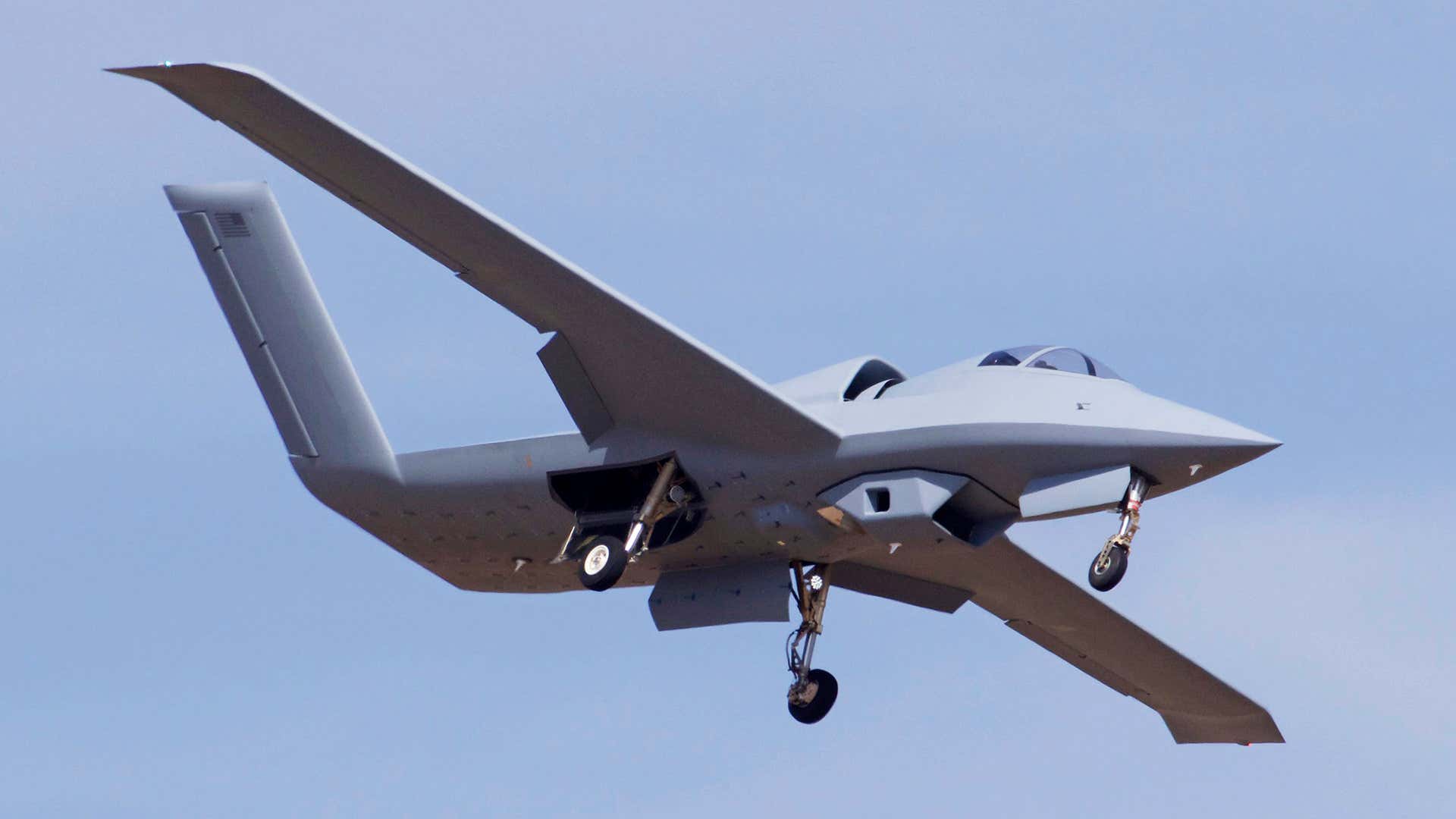 Container on the body externally reminds of big air intake, expert supposed that inside it is located a grid that reminds the heater. On the one side of the body is located square hole but behind – small tube. Most likely it is part of the cooling system and is used to expel gases.
Tayler Rogoway writes that container can be used for aviation laser installation: its construction points to possible presence of power unit that will be used for charging.
USA has some programs on onboard lasers. Unit should be lightweight and compact to be placed in airplane's compartment. Concept and terms of one of the programs corresponds to that was captured by photograph on the airplane Model 401, however, it is only indirect evidence, the expert concludes.
First flight of the experimental airplane took place in October 2017. Ordering customer of the development is not known at the moment. The airplane is made of composite materials and reminds battle air vehicle Avenger.