---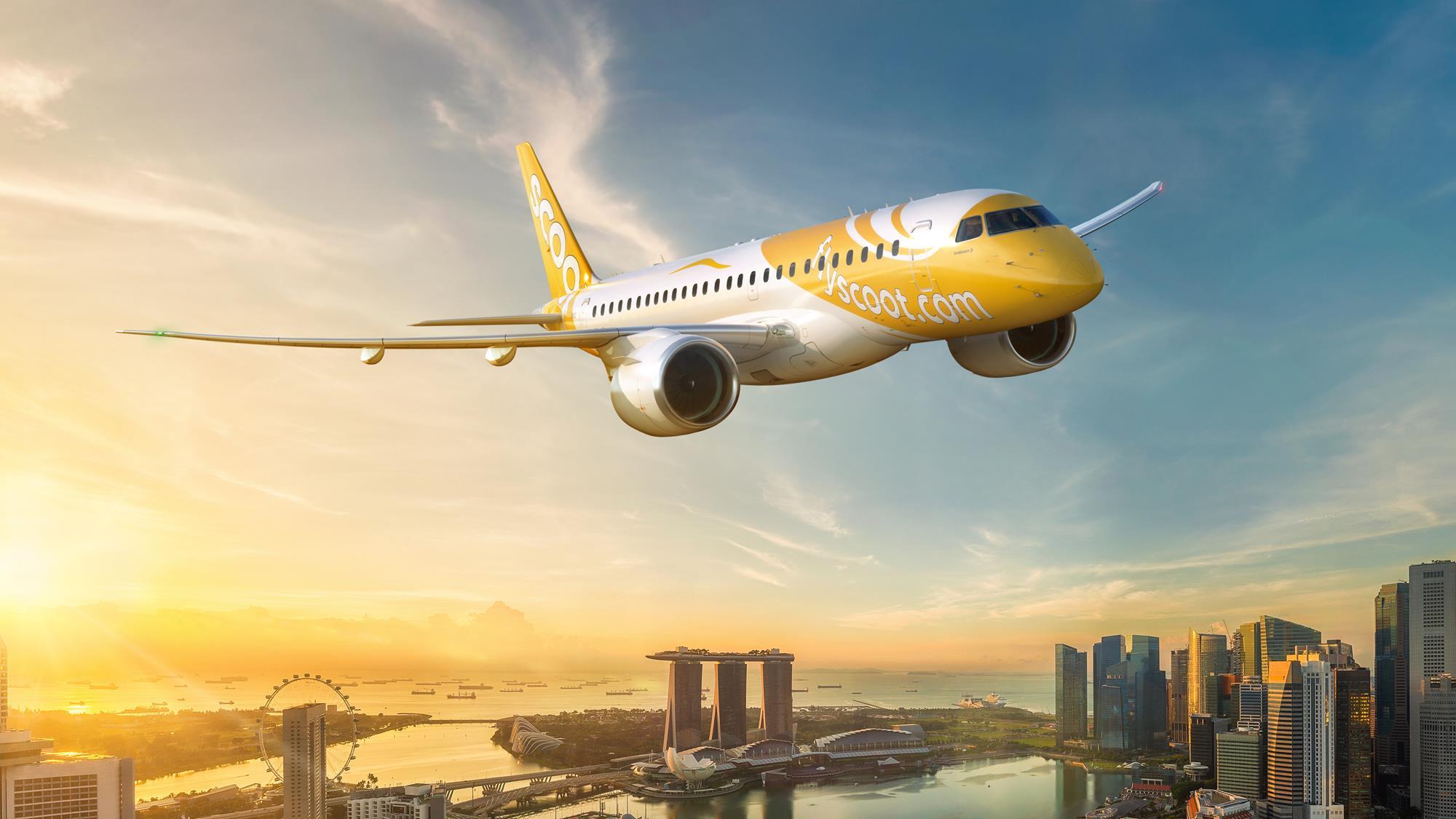 ---
---
Singaporean low-cost airline company will become first operator of the airplanes Embraer E190-E2 in South-East Asia (SEA)
Singaporean low-cost airline company Scoot will take on lease 12 Brazilian regional jet airplanes of new generation.
Airline company has signed letter of intentions with the company Azorra Aviation for the lease of nine airplanes Embraer E190-E2 that will make it first operator of the regional jet Embraer airplanes of new generation in South-East Asia. Deliveries are planned for 2024-2025. The aircrafts will have configuration of fully economy class for 112 seats.
Division of the airline company Singapore Airlines (SIA) will use E190-E2 on short-haul and medium-haul routes with small passenger flow and flight duration not more than 5 hours. The airplane will become the smallest in SIA Group fleet.
---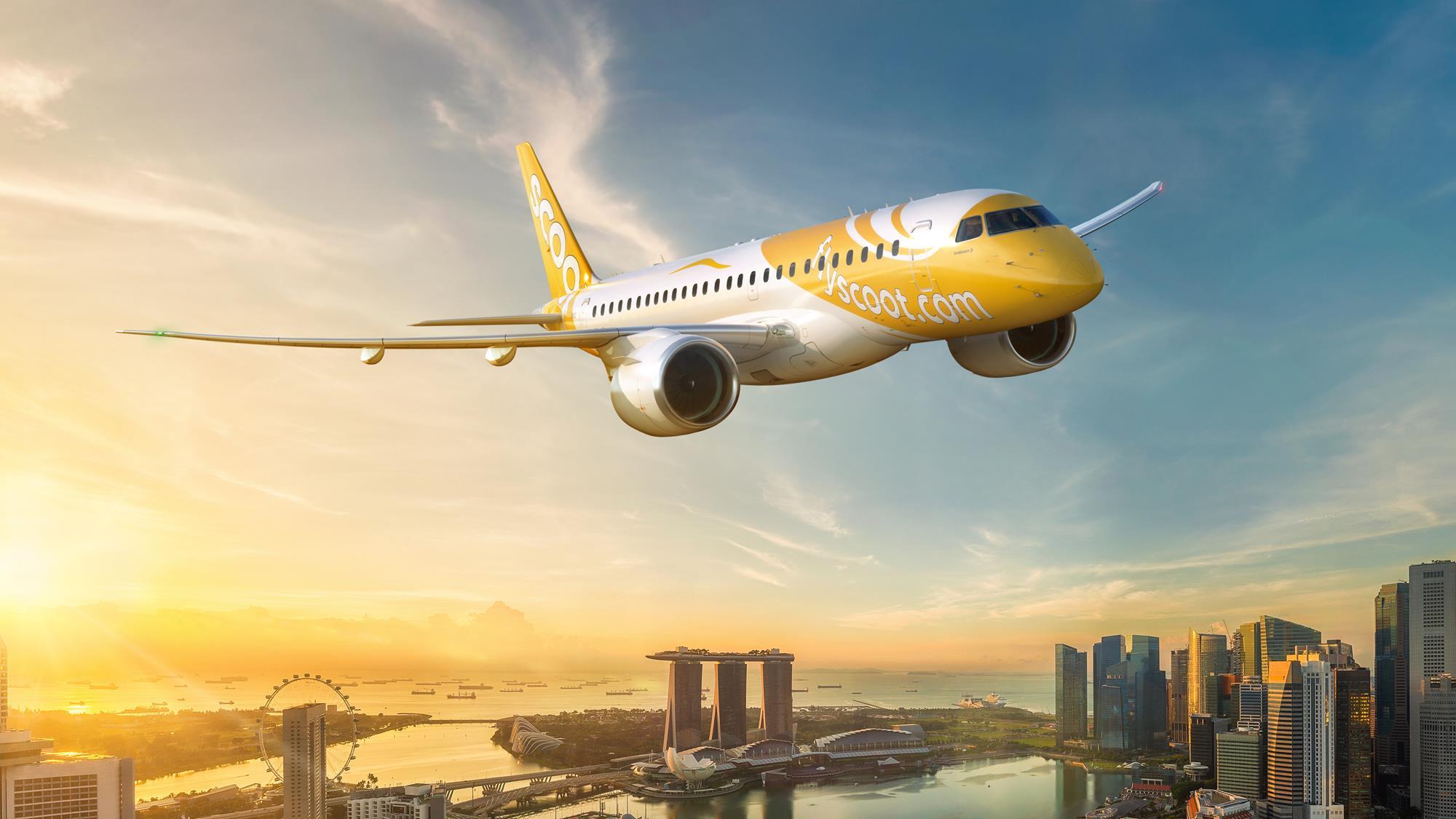 On E192-E2 are installed turbo-prop engines with Geared Turbofan technology (GTF), used on operated by Scoot long-haul airplanes Airbus A320neo.
Fleet of narrow-body airplanes of the low-cost airline company consists of 24 units of A320, 6 units of A320neo and 9 units of A321neo. To serve medium-haul and long-haul routes Scoot uses 20 wide-body airplanes Boeing 787.
In November Embraer E190-E2 was certified in China. At present moment in operation are 67 units of reengined airplanes E190 and E195, for 200 more are placed orders. From them only five E190-E2 are used in Asia: four in Kazakhstan Air Astana and one in Pioneer Australia.