---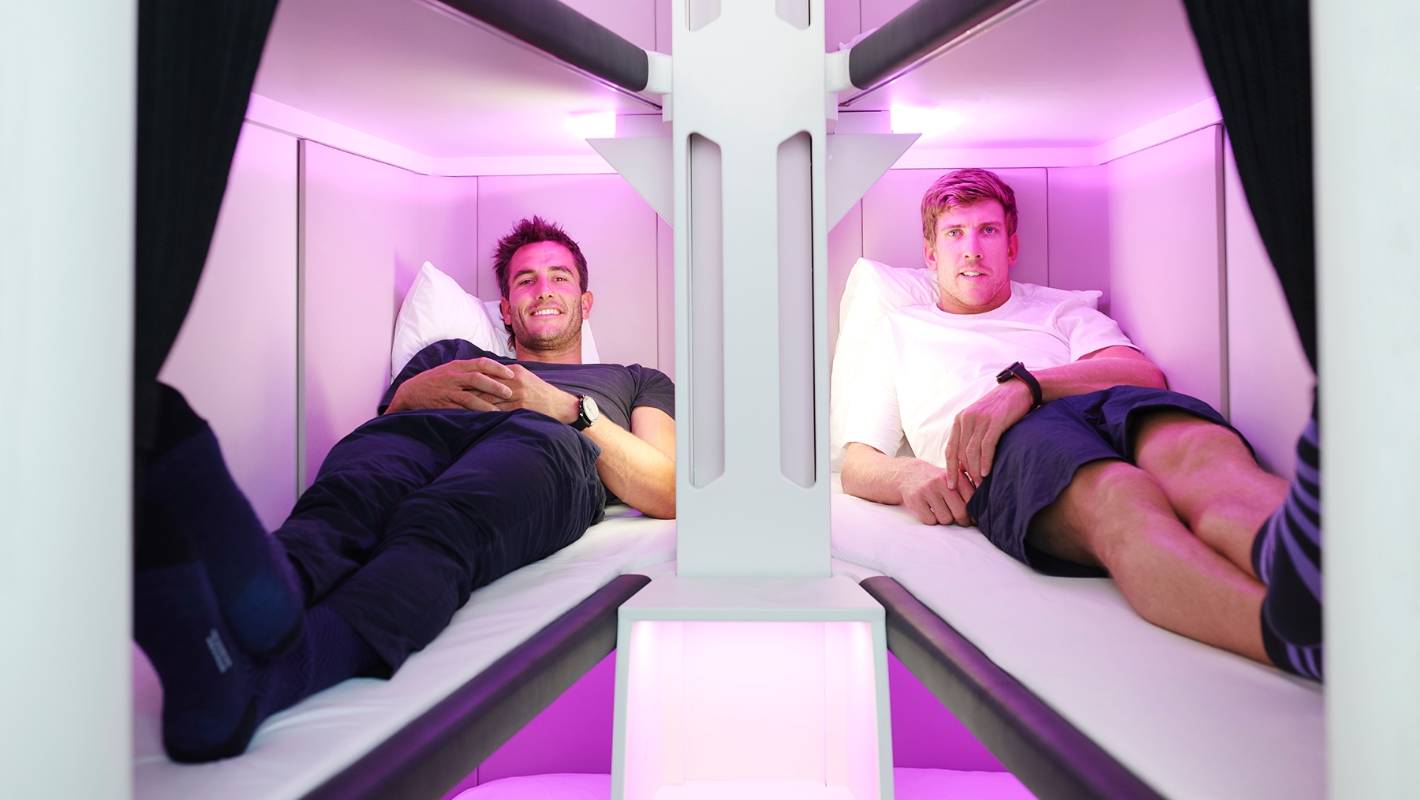 ---
---
Sleeping pods will appear in Boeing airplanes of Air New Zealand airline company
Innovation is intended for passengers of economy class that make flights on long-haul routes.
Airline company Air New Zealand intends to introduce new service – possibility to book on the board rest in sleeping pod, The Guardian informs. To sleep will be able passengers of economy class that will have 17-hour ultralong flights.
Innovation will appear on eight airplanes Boeing 787-9 Dreamliner that Air New Zealand will get in the end of 2024. From the cabin of each such airplane will be removed five rows of the economy class seats and, on their place, will appear cabins with sleeping accommodation for six persons or Skynest as they are called in the airline company.
---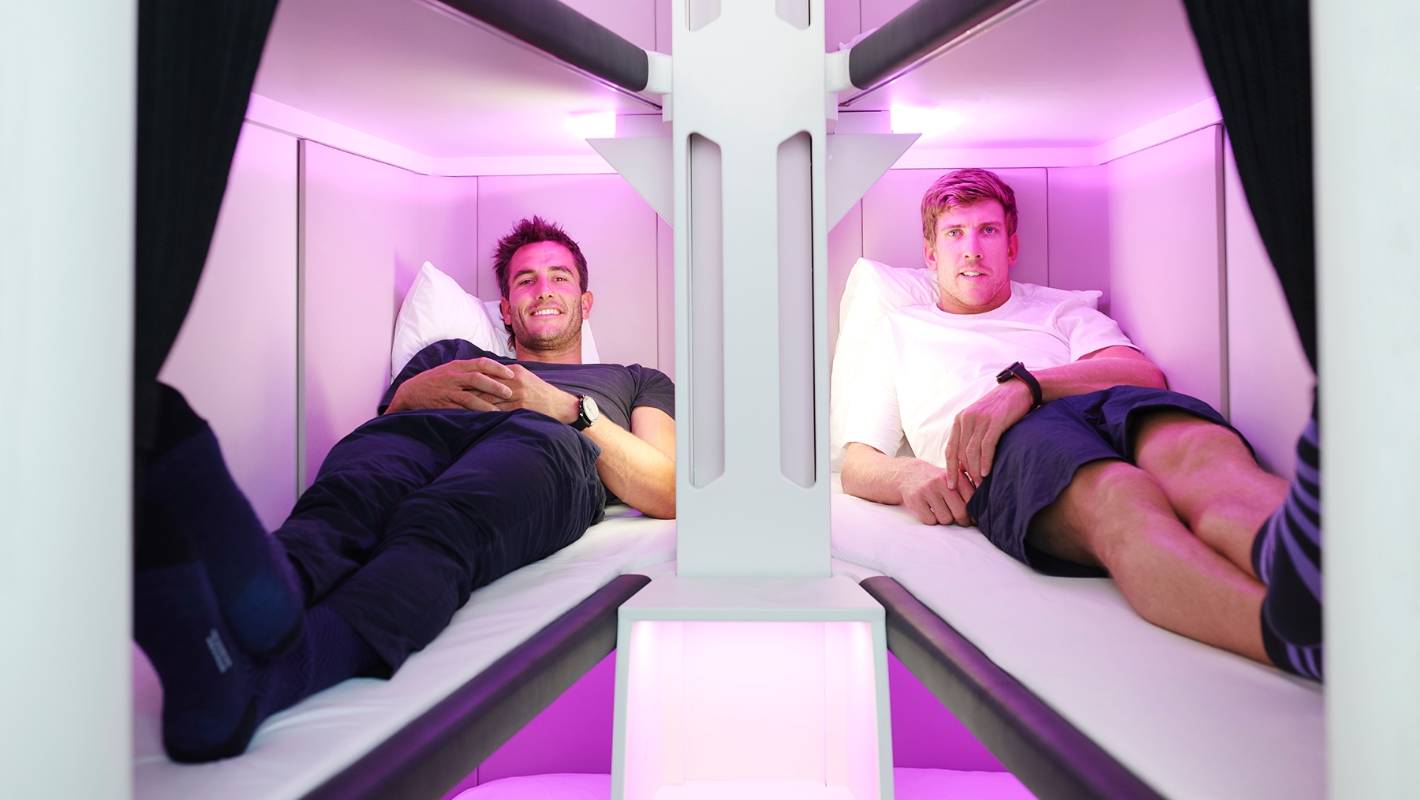 When buying tickets to passengers will be sold common seats but for additional fee can be booked four-hours sessions in "sky nests". Space represents triple deck facility each compartment of which is designed for one person. Inside the pods will be mattress and bed sheets that will be replaced by flight attendants after each use. Each pod will have curtain for privacy, USB-charge and ventilation slots. For one flight will be possible to book only one session in sleeping pod: with 200 plus seats in the cabin of economy class demand will be definitely high. Booking cost is not determined as of yet.
As Air New Zealand considers, pods will become revolution in economy-class travels. However, it is not the only company that strives to get out from under after lockdown and offer passengers increased comfort standards.
Australian airline company Qantas that in 2025 will start making non-stop flights from Sydney and Melbourne to London and New York is going to allocate place in the cabins for "comfort zones" where passengers will be able to walk and stretch legs. Not a bad idea, taking into account that some of these flights will last 20 hours.