---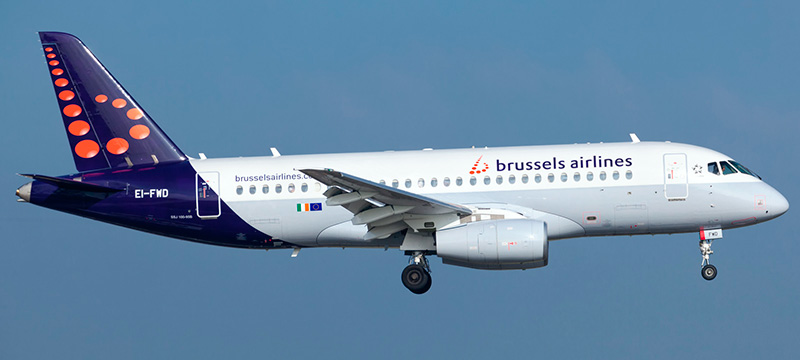 ---
---
Sukhoi Superjet 100 Brussels Airlines. Photos and description of the plane
"Brussels Airlines" operates Sukhoi Superjet 100. Sukhoi Superjet-100 is passenger airplane constructed by Sukhoi Aviation Company. The first flight took place in 2008.
Passenger airplane Sukhoi Superjet-100, early name RRJ – Russian Regional Jet is remarkable with the fact that it is the first airplane constructed in Russian Federation after dissolution of the USSR and first Russian passenger airplane constructed with the use of digital paperless technologies.
The author and manufacturer of the Sukhoi Super Jet100 is Sukhoi Civil Aircraft Company, division of aerospace consortium Sukhoi. The airplane is intended for use on the low-loaded airlines with the range of up to 3000 kilometers (base configuration) and up to 4500 kilometers (LR-configuration with increased flying range).
---
First serial Superjet-100 have been delivered to airline companies on spring 2011, serial production of the airplanes continues.
At present moment Sukhoi Civil Aircraft Company is working at new version of the aircraft Superjet-100 under designation SSJ 100SV. This modification will have elongated body that is capable to accommodate 120 passengers and also more powerful engines and wing.
More about age of the each airplane:
---
Photo Sukhoi Superjet 100 Brussels Airlines. High quality fotos
---
Usefull information about "Brussels Airlines"
---